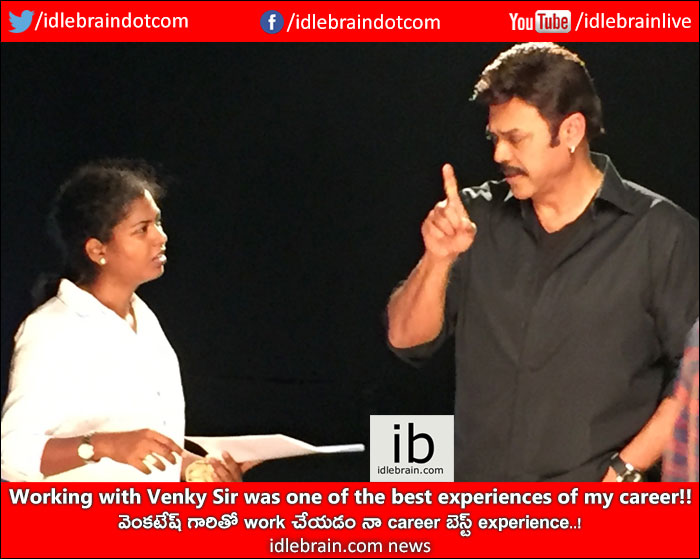 21 November 2016
Hyderabad
Peer Pressure..!
​this issue ​​is very commonly addressed in west, but in India not that much of Importance is given to this issue, giving it a deeper thought ​,​​ this the​ root cause of many problem which teens face, though it starts of as a ​"​one time attempt​"​ thing, ​later ​becomes a habit which is very difficult from them to get over with.
Teenage Solution a Hyderabad Based NGO run by Dr. Lalitha Anand took this initiative to deal with this subject​,​ she then approached ​Writer ​Director Jennifer Alphonse to come out with a ​short ​video which can visually put the point across to the teenagers in a subtle way​.​
Jennifer Alphonsse who had earlier won 3 Nandi Awards and several International Awards, her ​recent ​short films and documentaries have already had rounds at Cannes​twice ​and many other International Film Festivals across the globe, ​
when she ​started to pen down her thoughts on this issue, Jennifer​
felt that "when you are influenced by a third person, they start to control ur emotions and you just become a puppet in their hands.." thats when she thought of using a puppet in the video, to interpret how we allow others to pull our strings
the idea was instantly liked by Dr.Lalitha, but to put such a point across to the public and especially the teenagers it was very important as to who will be the face of the video ?!

thats when they thought of approching Actor Venkatesh, who after hearing the script willing accepted to come on board
​ and lend his screen presence for this good cause.​
thats how the video was
shot​, and its was released on November 14th Children's Day, ​it soon ​​went Viral, with in 48hrs the video shot up to 1lac views​,​ gaining positive response ​and appreiciation ​from ​Film Industry people and common public, reviewing it as a must watch!

Toyywood star​s​ like Rana Daggubati ​also tweeted about the video​even now ​the number are only increasing with every passing day, ​soon you will be able to watch it theatres near you.​