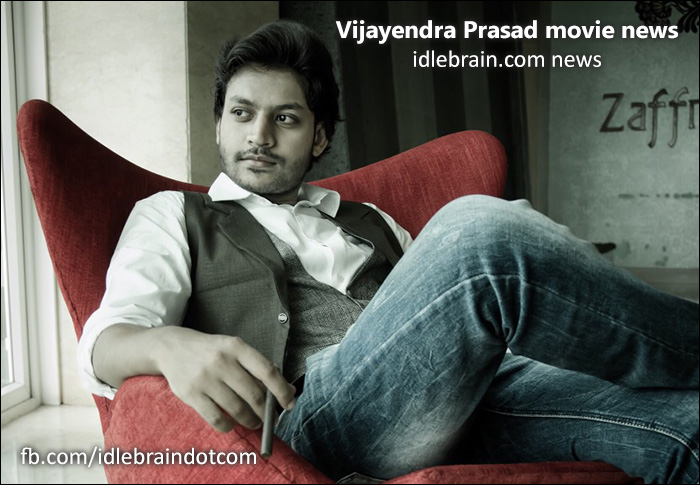 02 January 2015
Hyderabad
After a lot of speculation and rumours the main lead in vijayendra Prasad ' s new sci-fi movie ,the director has chosen a fresh face .Making his debut in the industry V Raghavendra Raju is playing the main lead.
After completing my acting course in vizag from satyanand institute, I have been chosen by the director after giving my audition. The story is one of its kind having all the elements. Director has a total different view of the screenplay taking the story to the next level giving the movie and audience a Hollywood feel. It is well known that vijayendra Prasad garu has given stories for blockbuster movies like samarasimha reddy, simhadri, chatrapathi, vikramarkudu,yamadonga and also for trend setting movies like Magadheera, Eega, baahubali and made an epic periodic movie rajanna. This movie is done is three languages tamil,telugu and kanada. it's going to make a mark of one of its own kind,with a stimulating story line. I'm very much honoured to work with him and dream come true.
The story has impressed sukumar garu the well known director is producing the movie in association with RESHMA's arts Rajkumar Garu. They are very supportive helping me in every aspect of the movie.
Its a very promising scientific thriller movie the audience will enjoy it..