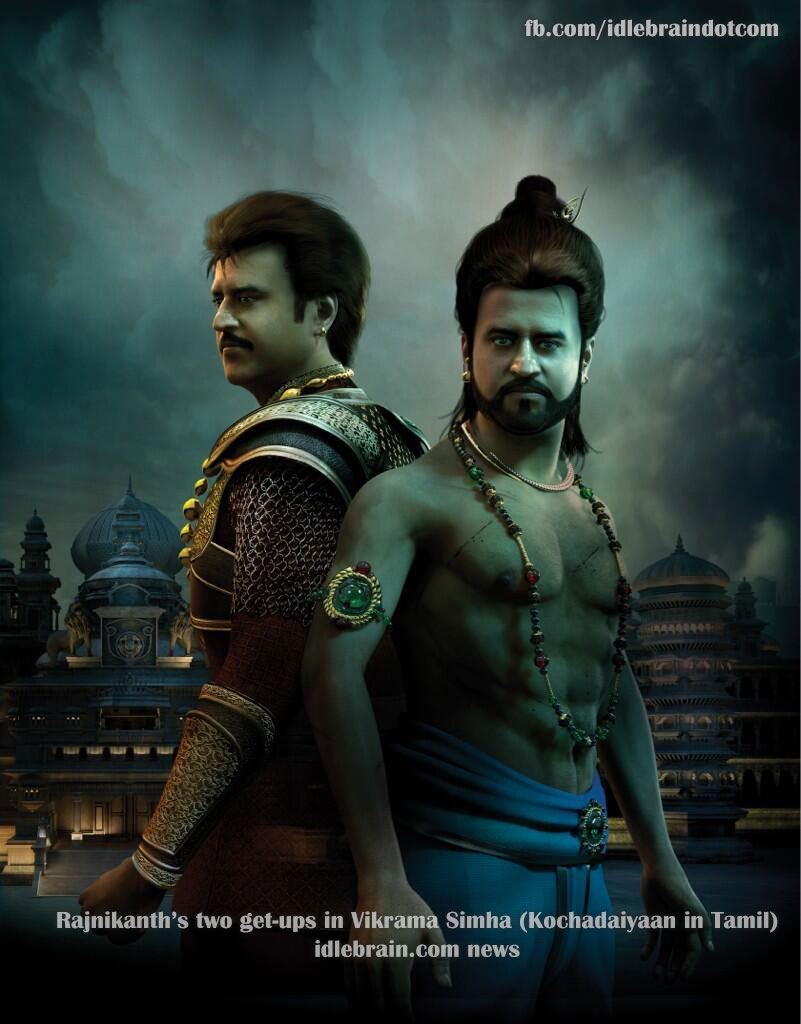 21 April 2013
Hyderabad
Here are two get-ups of Rajnikanth in his forthcoming film Vikramasimha (Kochadaiyan in Tamil).
Soundarya R Ashwin – daughter of Rajnikanth has directed Kochadaaiyaan with Rajnikanth and Deepika Padukone in lead roles. It's a period film about the story of an emperor during the 8th century. Sarath Kumar, Aadi Pinisetti, Shobana, Jackie Shroff and Nassar played other important roles. KS Ravi Kumar penned story and AR Rahman composed music. The unconfirmed Telugu title is 'Vikrama Simha'. This film is jointly produced by Eros International and Mediaone Global Entertainment.
This movie is Asia's first performance capturing film using the technology that was previously used in Hollywood films like Avataar and Tin Tin. Shooting of the film was started in Pinewood studios where films like James Bond series and Harry Potter series was shot.