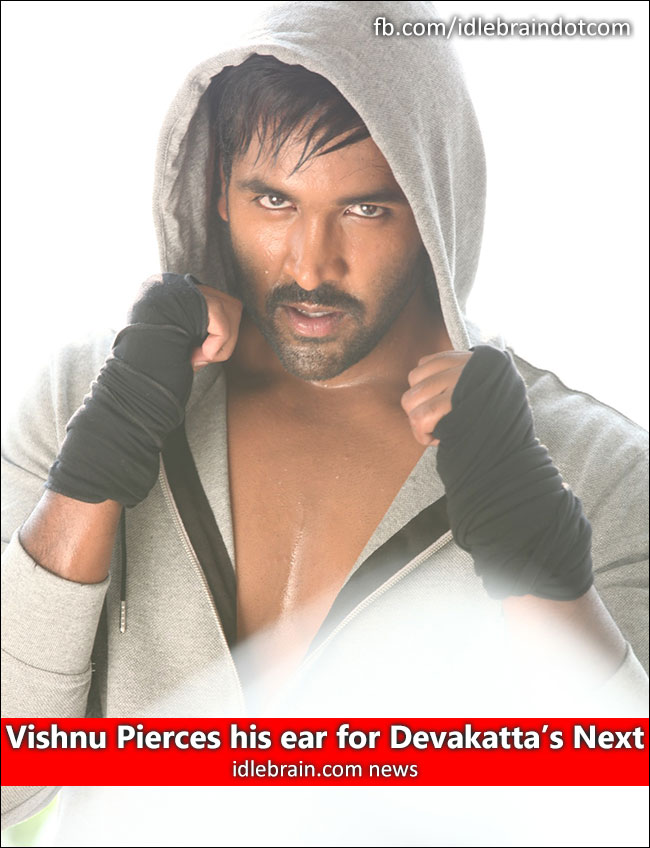 26 December 2014
Hyderabad
Here is an uncompromising actor who always aims to leave lasting impact in his films as an actor. When Devkatta's asked Vishnu Manchu to pierce the ear for his role in the forthcoming film. Vishnu obliged, instantly.
Vishnu Manchu is known for dedicating time to create the perfect look in all his films. And that gives the audience a diverse range of looks from all of his movies.
Vishnu's next film directed by Devakatta is inspired by the a superhit Tamil film Arima Nambi directed by Anand Shankar.
The first schedule of the film is complete.