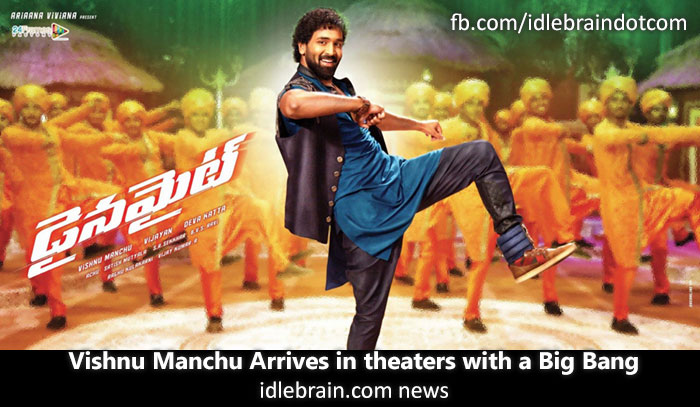 4 September 2015
Hyderabad
First day first show reviews for Vishnu Manchu's latest suspenseful film Dynamite have met the box office and movie goers expectations. This 2hour 08 minutes "Dynamite" will blow you each minute. Music and cinematography are brilliant too.
Good Reviews from audience has brought cheers to the Actor Producer Vishnu Manchu, and everybody involved in the racy thriller is super excited with the positive response. The demand for the tickets in every theater are overwhelming the film makers say.
Audiences and industry men who have seen the preview last night and the first day first show says it is one of the most compelling performance by Vishnu Manchu till date, he perfectly sinks into Dynamite's romance, incredible action and peppy dance scenes.
His co-stars Pranitha and JD Chakravarthy are truly excellent and gives the best acting performance from start to finish. the movie's long and ambitious action sequences have captured tremendous attention in cinemas. "It is a non-stop entertainment and it keeps you engaged right through" people who have seen the film says. The industry experts says, "It will surpass weekend outcome expectation and turn into a successful grosser at box office".