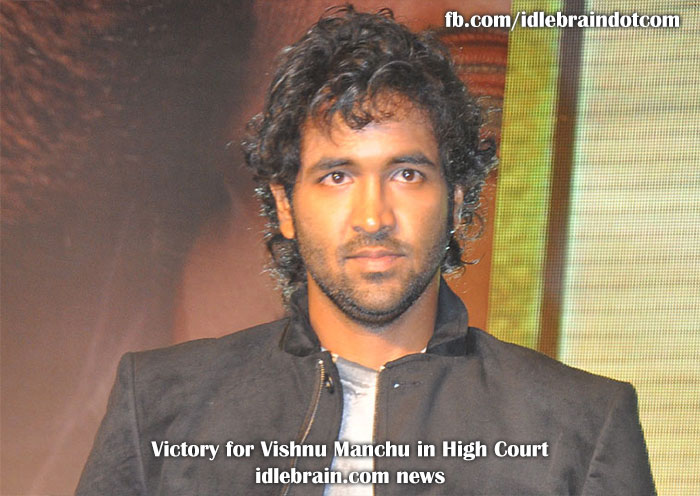 28 November 2013
Hyderabad
Actor producer of Box office hit film Dhenikaina Ready Vishnu Manchu is elated with the High Court verdict today.
The Division Bench of AP High Court comprising Chief Justice and other judge admitted the producer's appeal today and stayed the single judge's order last year for deletion of two scenes. The court decision came as a big relief as it passed the order that the producer need not delete those two scenes.
Vishnu Manchu's pains and relentless pursuit in fighting the issue and this judgement by High Court shall not just benefit him but other film makers who may encounter such unforeseen hurdles. This fight will be a benchmark for the film industry.
A P Brahmana Sangham and many others filed several writ petitions in High Court last year seeking total ban of 'Denikaina Ready' on the ground of offensive to Brahmins. The Single judge while declining to ban the movie, however ordered deletion of two scenes. But the producer appealed against that order.
It's a great victory for the actor-producer Vishnu Manchu . This verdict is proof that freedom of expression still prevails in our country.