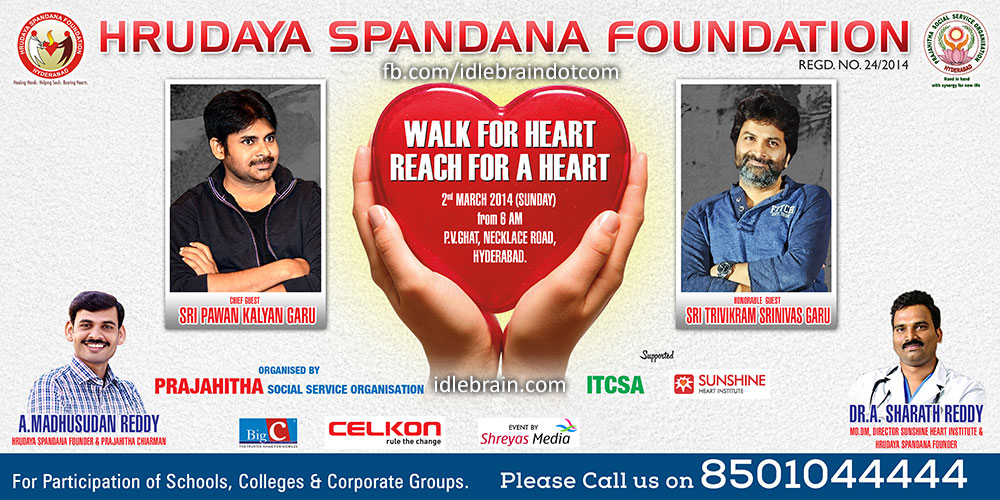 26 February 2014
Hyderabad
Hrudaya Spandana Foundation is organising "Walk for Heart, Reach for Heart" with Pawan Kalyan and Trivikram Garu on 2nd March 2014 from 6am Onwards at P.V Ghat, Necklace Road, Hyd. Event is Organised by Prajahitha Social Service Organisation and Supoorted by Shreyas Media.
- Hrudaya Spandana Foundation
Collect the Passes from the below address:
#8-3-729/730,3rd floor, sri sai manikanta nilyam, Beside LAW College,yellareddy guda, ameerpet, Hyd.

*Conditions Apply
Each Pass Costs of 300 rs, THE MONEY COLLECTED BY THIS EVENT WILL BE DONATED TO WALK FOR HEART FOUNDATION.

- Shreyas Media