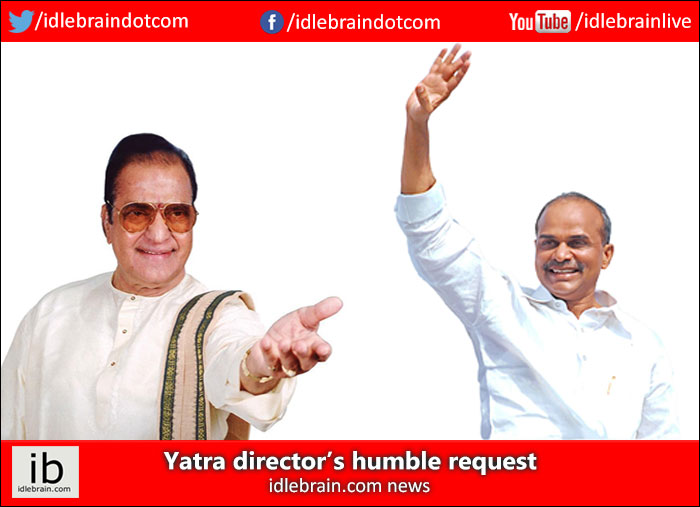 6 February, 2019
Hyderabad
I have been fortunate and it is truly an honour to tell the story of a great leader Dr Y S Rajashekar Reddy garu. I am grateful for the unconditional support of YSR garu's family and millions of his admirers. Our entire team gave their best. Let us not quantify it or make it a race; let it be a celebration to rejoice and cherish his journey.
Both NTR garu and YSR garu are the son's of this soil and proud Telugu legends who left behind a glorious legacy. Let our difference of opinion and disagreements not be a reason for disrespecting them. My love for my YSR or Chiranjeevi garu have never left me with hatred towards anyone else. Let us have our diverse opinions and admiration and celebrate our idols. That will be our tribute to them.
I am curious to see how our movie Yatra will be received by the audience. Please feel free to be as critical as possible. I will humbly accept it and try my best to be a better story teller the next time.
Thank you.
Mahi V Raghav
(Yatra, Writer & Director)