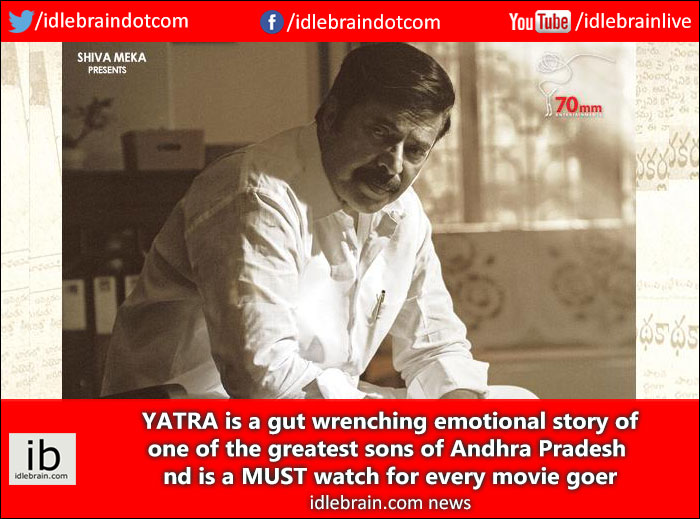 7 February, 2019
Hyderabad
#YatraTheMovie is not about politics or a region - it is the story of a trailblazer who persisted through his sheer determination and hard work and reached pinnacle of his career. This is a case study for generations to come. This movie is a showcase of trials and tribulations Yeduguri Sandinti Rajasekhar Reddy (YSR) underwent in YATRA (walkathon).
This movie will inspire wanna be leaders to become whatever they want be regardless of who they are or what they look like - this is a portrayal of a person who looked into peoples hearts and people cementing him in their hearts forever.
This is a gut wrenching emotional story of one of the greatest sons of Andhra Pradesh and is a MUST watch for every movie goer.