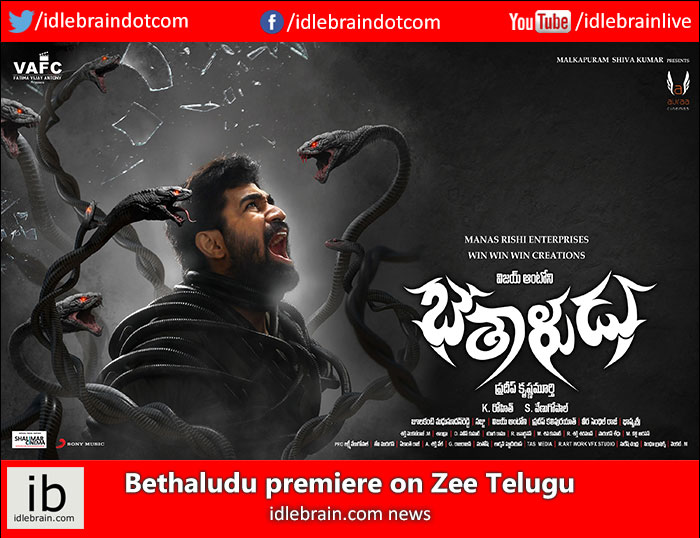 12 November 2016
Hyderabad
Vijay Anthony is no more an unfamiliar name among the movie goers. He started his career as a music director and has slowly climbed the ladder to super success as an actor. 2016 has been an amazing year for him.
After striking a blockbuster hit with 'Bichagadu', he raised his graph a with a path -breaking subject based on the novel 'Girl with a dragon tattoo' and came up with 'Bethaludu'. This was one of the most anticipated movies for the Southern audiences.
Starring Arundhathi Nair alongside Vijay Anthony in this psychological thriller, the movie is set to leave the audiences captivated. 'Bethaludu' will have its World Television Premiere on Zee Telugu on January 22, 2017 at 6PM, this Sunday.