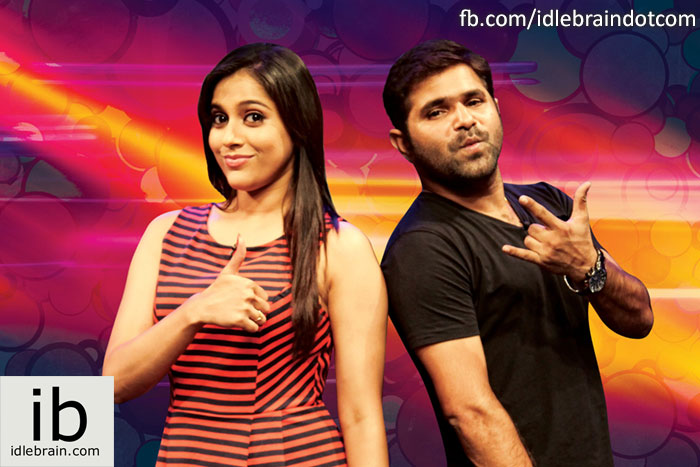 03 March 2016
Hyderabad
Zee Telugu has always been a pace setter in the industry. Being a pioneer in introducing innovative shows with experimenting concepts which are usually one of its kind in Telugu GEC segment is one of the USP of the channel.

The channel has announced the launch of two new properties – 'Denikaina Ready and Mutyala Muggu' in the non-fiction and fiction segment respectively.

Denikaina Ready is a non-fiction show where celebrities get challenged by the talents kids possess. These kids are anywhere between the ages of 3 years to 12 years will make people about the surrealistic acts that will be showcased. The show '13' will be replaced with 'Denikaina Ready' on 5th Mar 2016 at 9:30 PM

Further, adding to its list of Zee Telugu's popular fiction shows, Mutyala Muggu is another show that will launch on 7th March 2016 at 9:30 PM. The show has been shot in a picturesque village backdrop of Paderu that showcases a small town girl who dreams big to pursue that and challenges way & means of Nandika, a popular girl in the city. The storyline is quite different and refreshing where the conflicting contrast between the urban youth and vernacular educated girl is showcased with a twist in the plot that also emphasizes on the importance of family relations.

The promos that are showcased on the Facebook page of Zee Telugu for both the above mentioned properties seems to be a breath of fresh air which the audience will definitely get connected to.

With an intention to capture the prime slot of 9:30 PM on weekdays as well as weekends, the channel has strategically planned the telecast of Mutyala Muggu during the weekedays. While, Denikaina Ready and Konchem Touch lo Unte Chepta takes over the weekend prime slot.

Watch Denikaina Ready on 5th March 2016 at 9:30 PM and Mutyala Muggu on 7th March 2016 at 9:30 on Zee Telugu.