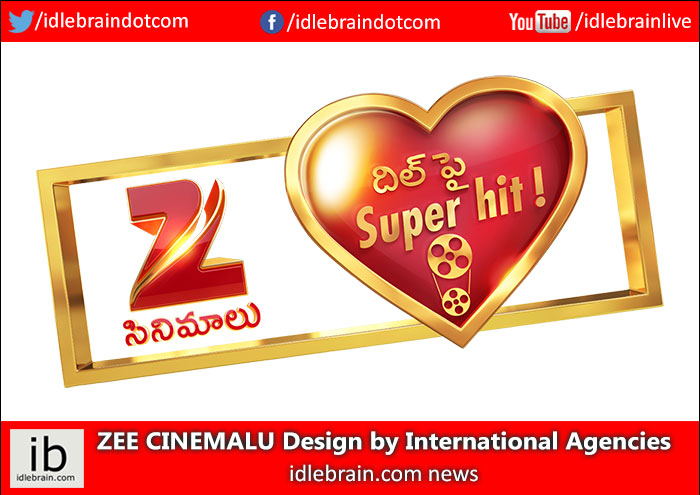 27 August 2016
Hyderabad
Zee Cinemalu is a full time movie channel from the Zee brand with the positioning Dil Pai Super Hit. Zee Cinemalu is the first channel in South Indian Television Industry to create the look and feel in international standards. To achieve this, multiple international agencies were invited for a pitch presentation out of which Perfect Tribe, an international agency from United Kingdom was selected to work on the logo and design and elements of the channel. One of the clients of Perfect Tribe is ESPN.
Following is the conversation between a representative of Zee Cinemalu and Ms Nikki, Founder and Executive Producer Perfect Tribe.
Q: What do you think has won the deal for you against the agencies from Dubai and Argentina?
A: We were very pleased to have been awarded the Zee Cinemalu project from
a competitive pitch. The brief given to us was very clear. It made our role in producing a pitch winning idea a little easier. But at the end of the day, it's always great creative and a strong creative idea rooted in strategic insight that wins a pitch.
Q: How much research was put into understanding the behavior of the Telugu Audience?
A: It was very clear from the brief that Zee Cinemalu have a clear understanding of who their audience is. Being a 20-something male in a world that demands both modernity and tradition earns respect, and respite. So we wanted to create an environment where they could go to completely switch off from everything and just enjoy great movies.
Q: How did you try and differ from the rest of the competition?
A: The inspiration for the branding was taken from the world of gaming. The initial concept drew inspiration from the great Matt Painters who worked on great movies like Avatar. Creating a fantasy world within the channel branding felt pretty unique for this market.
Q: How excited are you to know the response for the creatives from the audience?
A: We're super keen to hear how the audience has reacted to the design. As Zee Cinemalu is a new channel, we're hoping that it finds its place in the Indian movie channel market and grows into the go-to channel for young, aspirational men. Hopefully our branding resonates with them.
Zee Cinemalu is all set for a grand launch on September 4th. Stay tuned with Zee Cinemalu digital media assets to witness the international grandeur.