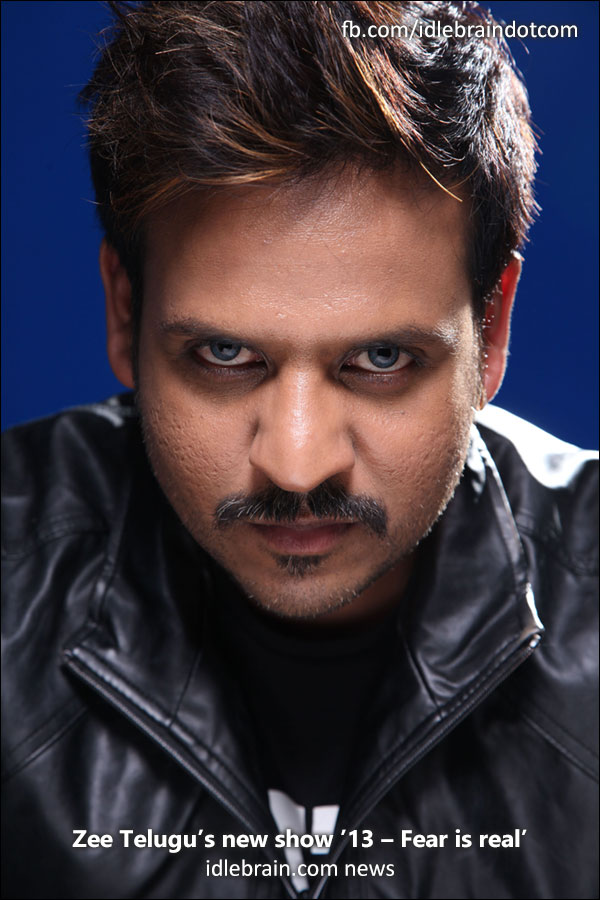 27 November 2015
Hyderabad
Are you afraid of the dark? Are you Phasmophobic? Do you get scared with the thought of flying high?
Every person has a certain phobia in life – small or big. Their fears become so severe that they cause tremendous anxiety and interfere with normal life, they're called Phobias. Identifying and facing the deepest, darkest fear is one way of getting over the phobia.
Zee Telugu, which has always been a pacesetter in the Telugu GEC Segment. After launching successful game shows in the past, Anchor, Akul Balaji will be hosting a new show on the channel titles – ' 13 – Fear is Real'. This show promises to capture common fear of celebrities and challenges them to perform task involving that particular fear. The show is said to touch upon 13 different types of fear viz. Darkness, Paranormal, Heights, Water, Animals, Fast moving vehicles etc.
One fear will be touched upon in every episode. The celebrity guests will compete against each other and the one emerging through the challenges will win a prize money. During the show, the participant's fear, reaction and emotions will be captured.
During the season's episodes, audience can get to see their favorite celebrity on screen face their fears and can expect tasks performed under very high expectations. This will be an 'Edge of the Seat' experience for the viewers.
The first episode is going to start off in a swing where the participants will have to go through different levels of activities in a haunted place.
Watch '13 – Fear is Real' on Zee Telugu this Saturday, 28th Nov 2015 at 9:30 PM. Get ready to know what your Fear Quotient means.