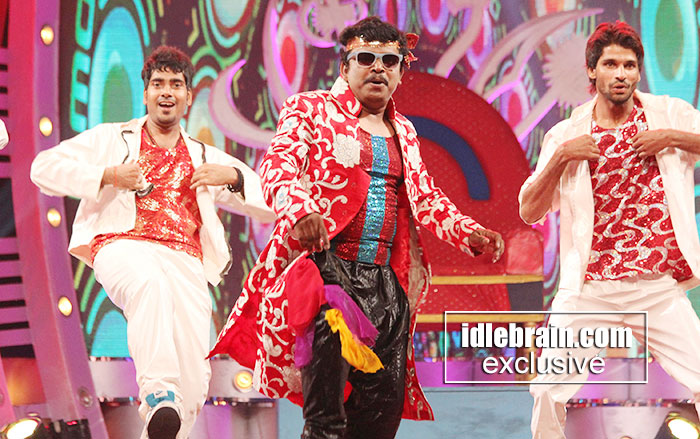 21 May 2014
Hyderabad
In the first year i.e. 2012 Zee Telugu felicitated the famous celebrity pairs. In the second year i.e. 2013 the celebration is on 80 glorious years of Telugu Cinema. Continuing its journey this year Zee Telugu has come forward to celebrate the 20 years of Telugu Television and felicitated 12 couples from different generation who made their presence felt on small screen.
Doordarshan's 'Ruthuraagalu' fame Preethi Nigam & Nagesh Karra, 'Andam' fame Bhavana & Raja Ravindra were among the participants. Famous Tollywood Writer and Actor Paruchuri Gopala Krishna, Small Screen stars Ashok Rao, Ashok Kumar and Pyaar Mein Padipoyame fame Aadi and Shanvi were among the guest list. 'Hrudaya Kaleyam' fame and Burning Star Sampoornesh Babu's performance is the highlight of the show.
Famous Anchor Pradeep with Anasuya hosted the mega event and this show - Okariki Okaru is all set to telecast this Sunday on May 25th @ 6pm only on Zee Telugu.
About Zee Telugu
Sarikotha Velugu… Zee Telugu!
As the caption suggests 'Sarikotta Velugu', a Telugu phrase that conveys the meaning 'New Light'. Zee Telugu has always stood by it. Zee Telugu, the channel created with a vision to provide wholesome entertainment to the entire family, has become a very popular channel amongst all age groups today. The programs range from devotional, music, dance, comedy, to blockbuster movies and reality shows.
Zee Telugu is the first southern regional channel from Zee bouquet. In just few years of its inception it soared high on popularity charts by breaking the barriers of a stereo typical Fiction Television. It gave a new path with its creative ideas, constant innovation and a feel for popular taste thereby bringing radical changes in viewership patterns. Being a strong contender for No.2 in Telugu GEC, Zee is striving to consolidate its position. There are over 15 million patrons to Zee Telugu across the globe.