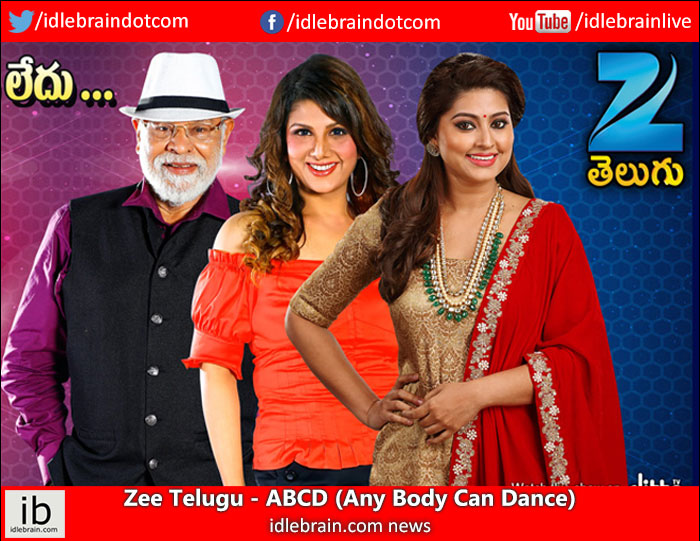 8 December 2016
Hyderabad
Art is an overflow of emotion and dance is one of the best forms of expressing ones innermost emotions. Does age become a barrier for this? Never!
Zee Telugu's upcoming dance show ABCD (Any Body Can Dance) is open to all the age groups starting from 6 to 60 years. There has already been news that yesteryear actress Rambha, actress Sneha and ace choreographer Sundaram Master are gracing the judges panel.
ABCD is set to woo the audience from 10th December 7, 2016 at 9:30 PM. There will be 16 contestants on the show and every contestant is ready to prove that they can dance like none other. From 7 year old kids to 59 years lady, from a hearing impaired to differently abled person, every individual on the show is set to inspire us.
Stay tuned to Zee Telugu for more updates !