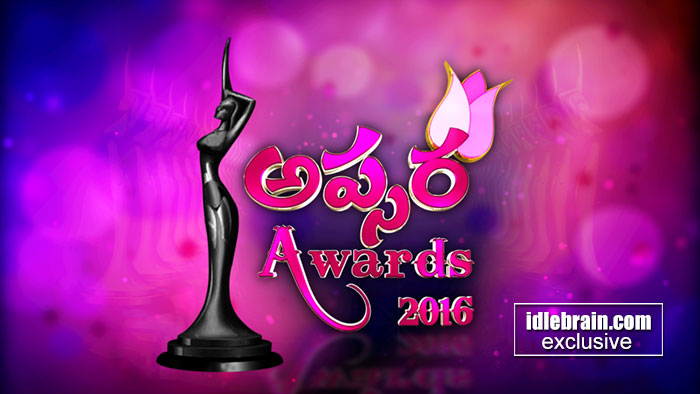 2 February 2016
Hyderabad
"Apsara Awards 2016 – Zee Telugu announces an upcoming 'one of its kind' premier award ceremony honoring women talent from all fields."

As the saying goes "There is a women at the beginning of all great things!" Well, this fact is undeniable as women have played a major role in being a catalyst of growth and success in all fields, either directly or indirectly.
With an aim of honoring women from various walks of life, Zee Telugu announces 'Apsara Awards 2016'.This will be the channel's premier property which will witness the biggest talents from the media, entertainment and sports industry. The event will also look at honoring achievers who have spent considerable amount of time in their respective industry and have not only been contributors but, trendsetters of their era.
The event is expected to be held in a grand scale and the evening is expected to be a star studded one which would witness celebrities. The winners would be decided by the public through a transparent voting system through SMS, Website voting, Facebook and Twitter polls.
The voting process has already started on Jan 31st, 2016. Cast your vote for your favorite women celebrity through various mediums to support them. Voting will also be held on ground at various shopping malls across AP and Telangana. This time, the channel is reaching out to rural areas to encourage people to come and support women talent. The event and voting is expected to create a lot of buzz attracting the urban as well as rural population. Voters will also stand a chance to win passes for this grand event.