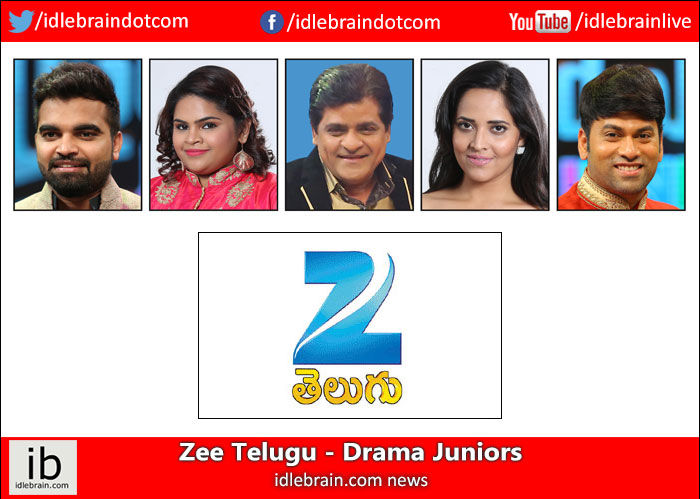 23 September 2016
Hyderabad
They please.. They entertain… and also make us think!!
They study, they play, they bustle. If we can spare time and observe them, we find an amazing angle in them… and can give life to their outstanding and astonishing talents! Never underestimate them as Juniors!! Let us give them the required freedom to explore themselves!!!
For the same reason, Zee Telugu has framed a perfect platform – 'Drama Juniors' to expose the hidden skills of the kids aging from 4 to 14 to the entire world. The surfing conducted in both the Telugu States have made almost 2,500 kids approach us. Zee Telugu has started it journey by picking up 20 kids out of the approached. Apart from showering laughters and spreading smiles all around, the naughty tots got ready for this wonderful entertaining show which is about to come up with proper topics which would initiate the viewers to rethink! The Mega Audition for the upcoming 'Drama Juniors' is starting on 25th September'16 from 2:00PM onwards. The Zee Telugu Representative has announced that the regular episodes of the show would start enthralling the audiences every Saturday from 8:30 PM onwards.