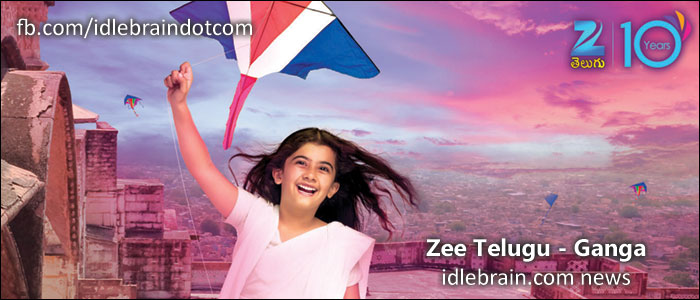 29 July 2015
Hyderabad
From the ghaats of Varanasi, Gangaa is traversing through states and cities to reach the South of India. Ever since &TV's show Gangaa went on air, it has appealed to the viewers and found a strong fan following across age groups. Now this heartwarming story of a child widow Gangaa is all set to air on Zee Telugu and consolidate its appeal with South India.
Gangaa is an inspiring story of a child widow who is characterized with an indomitable spirit and will to survive. She is seen questioning age-old customs with innocence and resilience that ensures she emerges a winner. This gripping and beautifully narrated tale is sure to make way into the viewers' heart.
Zee Telugu has been a strong contender in Telugu GEC Segment. Gangaa's storyline will definitely connect well with the audience in A.P and Telangana.
Watch Gangaa on Zee Telugu starting 3rd Aug 2015, Monday - Saturday at 5:30 PM.