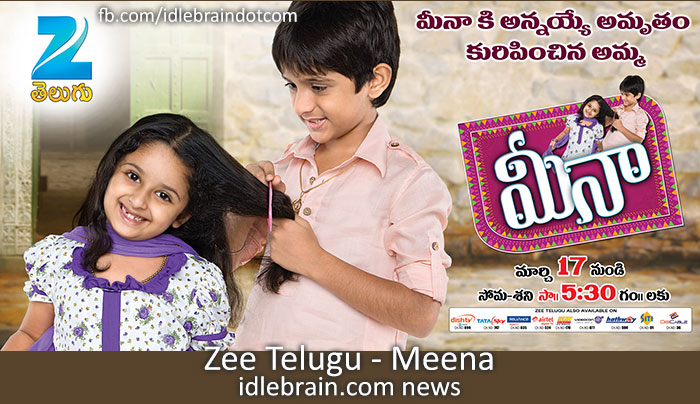 21 March 2014
Hyderabad
Zee Telugu which continuous to entertain its viewers with variety of serials has announced the launch of its first ever Brother – Sister sentiment fiction story " Meena ".
" Meena " is the remake from a leading Hindi Entertainment Channel's successfully running fiction show " Meera " which has got huge fan following across various genres.
It is the story of a brother " Ravindra " who takes care of his sister " Meena " like a mother and a father. Though he is of 9 years old, he takes the entire responsibility of his sister who is few months old due to various circumstances.
The love and affection that Ravindra shows for his sister and the struggles he had is portrayed dramatically in a heart touching fashion.
This serial is all set to be Premiered on – March 24th 2014 and will be telecasted from Mon - Sat @ 5:30 pm onwards only on Zee Telugu.