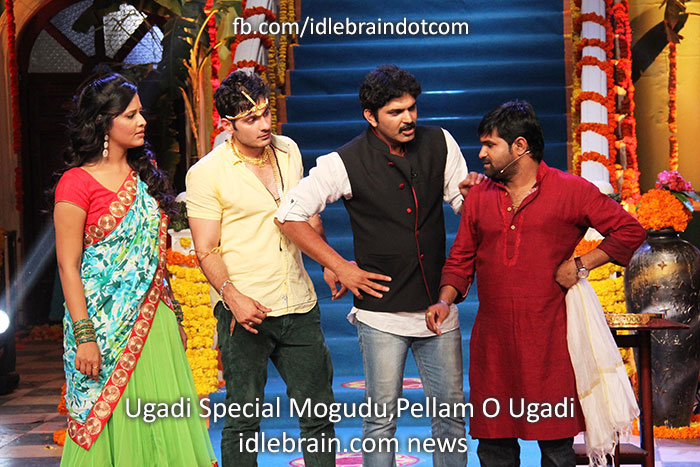 25 March 2014
Hyderabad
It has been Zee Telugu endeavor to celebrate every Telugu festival in a grand and most authentic fashion. This time on the occasion of Ugadi, the Telugu New Year Day, Zee Telugu is coming up with a special program "Mogudu… Pellam.. O Ugadi". Famous comedian Chanti and Chota Champion Anchor Anasuya would be hosting the show..
Interesting and most debatable topic about who is great between Men & Women is considered for the show and is presented in a hilarious way. The show also has other celebrities like Ravi, Hritesh, Anil, Koushik, Vishwa and Ali would be supporting Chanti and female celebrities like Priyanka, Maheshwari, Sindhoora, Sowmya, Krithika and Lasya would be supporting Anasuya
This program is all set to telecast this Sunday on March 30th @ 3pm only on Zee Telugu..