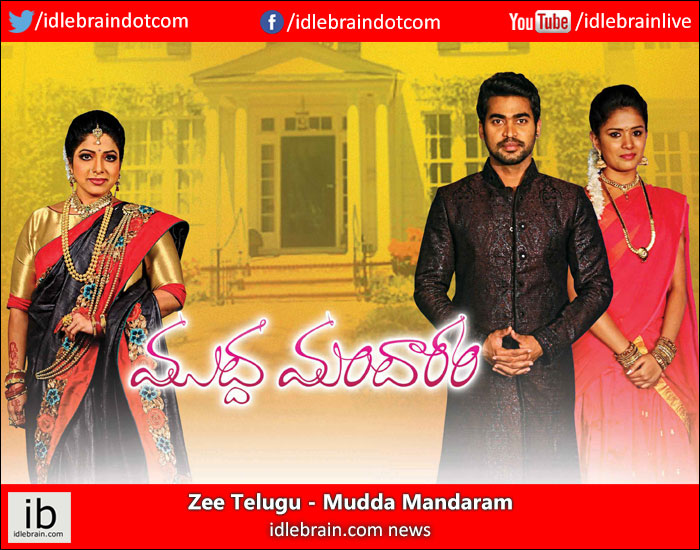 28 December 2016
Hyderabad
Love is universal. Cast, creed or any other social barrier cannot overpower it. Zee Telugu's super hit serial 'Mudda Mandaram' has been standing among all other shows due to its stand on love and how two people try to overcome everything around them to unite.
The story took a side turn when a character with negative shade enters between them as Neelambari. It got strengthened when the leading lady Parvathy (a driver's daughter in the show) identifies her true identity as Chandramukhi. While the male protagonist's Deva (belongs to a rich family) loses his memory in an accident and forgets his time with Parvathy, his mother Akhilandeshwari commits to marry Deva to Neelambari.
Whether Parvathy will be able to stop the wedding of Deva and Neelambari or will this end up a tragic love story is something we have to wait and watch. Watch 'Mudda Mundaram' at 7:30 PM from Monday to Saturday without fail. Stay tuned !!