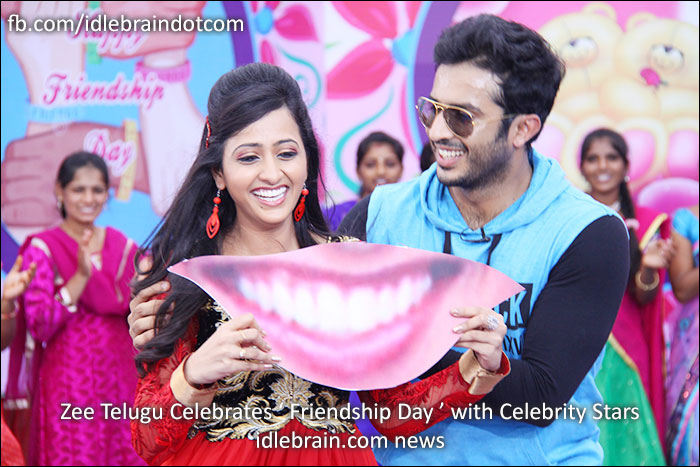 02 August 2014
Hyderabad
Zee Telugu which is known for fabulous shows is now back with a special program " Oh My Friend " this sunday on the occasion of friendship day.
A friend plays a very important role in almost every one's life. A friend is a person who is very close to our heart with whom we can share all the secrets. For a common audience it's always an interesting topic to know about celebrity artists, this curiosity doubles if we ever get a chance to know about friendship of two celebrity artists.
Zee Telugu brings this unique opportunity with " Oh My Friend " where most small screen celebrity friends Celebrities like Prabhakar – Sameera, Sathish – Sumith, Ravi – Lasya, Pradeep – Ali are about to share their memorable moments with us.
Famous Anchor Srimukhi will be hosting the show and this program " Oh My Friend " is all set to telecast this Sunday on August 3rd @ 3pm only on Zee Telugu..