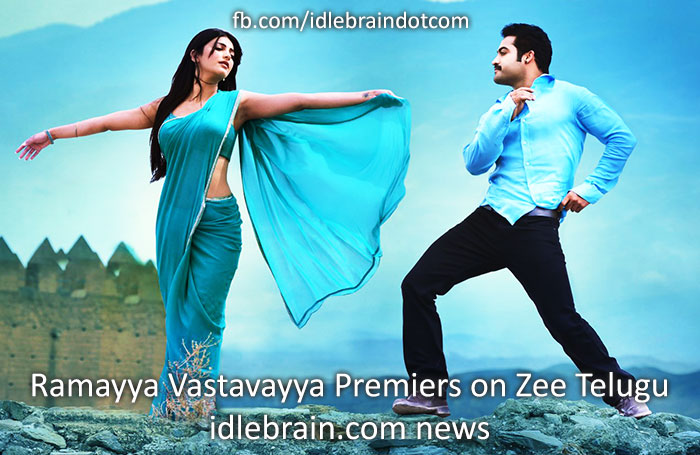 13 March 2014
Hyderabad
Zee Telugu and NTR are back with " Ramayya Vastavayya " once again after the premier of Dammu.
The film is packed with out and out entertainment with NTR looking in a cool and stylish getup like never before. He got into the skin of the character and has delivered a fantastic performance. The punch dialogues from NTR is an added asset to the film.
Two leading ladies Samantha and Shruthi Hasan made their presence felt with very important characters in the movie.
Ramayya vasthavayya has all commercial elements. Besides to these commercially viable elements, twists are the main strength. Twists in the story make it more interesting. NTR's introduction, college scenes, Samantha teasing scenes, are all enjoyable. Story runs with songs, fights, entertainment mixed in equal proportions.
Renowned producer Dil Raju produced the film and the famous director Harish Shankar directed the movie.The music and back ground score composed by Thaman keeps the momentum of the movie.
Don't miss all the fun and entertainment with ' Ramayya Vastavayya ' this Sunday @ 6:00 pm only on Zee Telugu