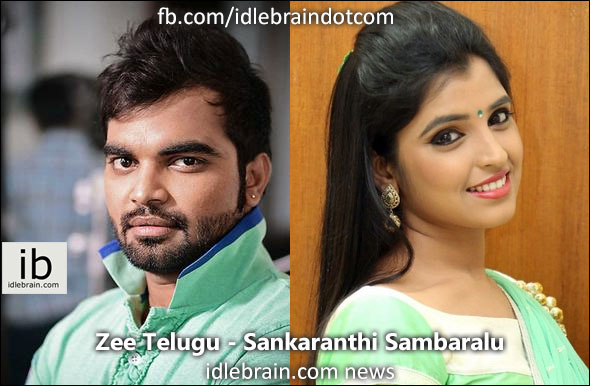 3 January 2015
Hyderabad
Zee Telugu's Sankaranti Sambaralu – Welcoming the New Year at Tanuku in the festive mood with over 50 TV celebs.
Zee Telugu has always been a pacesetter in the Telugu GEC segment by conceptualizing and introducing innovative events to the audience. In the past, we have seen Zee Kutumbam Awards, which was a huge success. The event invited audience to present the award to the winners too. With the thought of 'Going back to roots', Zee Telugu further plans to celebrate and shoot an event in the town of Tanuku called 'Sankaranthi Sambaralu'.
This event will witness about 50 artistes from the Zee Telugu fraternity. Popular anchors Pradeep, Shyamala and Ravi would be hosting the event. The set up will have a rustic village backdrop where various Sankaranti games like Kite Flying, Boat Racing, Wrestling, Cycle Race etc. Teams compete against each other in these race. There will be on screen couple dances / performances which will be the highlight of the event. Like every year, this event is one of the biggest property of the channel. Audience eagerly look forward to this event every year. The event focuses on the festival of Sankaranthi where everyone goes back to their hometown and celebrates the festival with the entire family.
One gets to see TV artists during Sankaranthi Sambaralu celebrations which will happen in the town of Tanuku on 2nd and 3rd of January 2016. On the evening of 3rd Jan 2016, the artists will come together for an evening of fun filled entertainment like dancing and singing.
Zee Telugu always aims at giving quality entertainment to its viewers. With the concept of The event will be telecasted on air on the day of Sankaranthi for those who missed to be present in person.