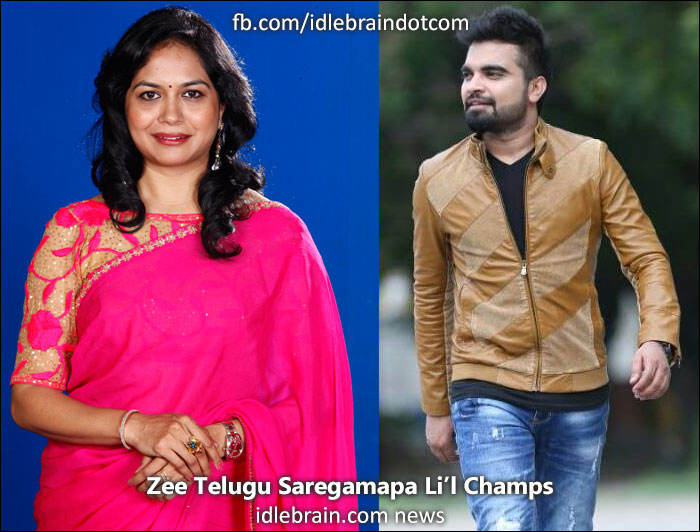 6 November 2015
Hyderabad
Zee Telugu, as a part of Pre- Diwali celebrations brings a Non-Stop, Super Entertainment Sunday for the entire family.
With Diwali around the corner, many are looking forward to start their celebrations well before time with their family and Sunday is perfect day for such an occasion. Having said that, Zee Telugu channel brings Non-Stop, Super Entertainment Sunday this weekend. With the outset of Grand Finale of Saregamapa Li'l Champs 2015 where six talented kids who are aged 5 years to 12 have competed against 26 contestants to reach upto the season's Grand Finale. Contestants – Jahnavi, Lasya, Srikruthi, Pranati, Jayaram and Amita will compete against each other to win the trophy. Though it was a difficult decision to choose the winner amongst so many talented kids. Voting was done through SMS and website voting with the judges scores attached to it through which the judges announced the winners. The Grand Finale is followed by Worldwide Blockbuster Television Premiere movie – Srimanthudu Post the movie, the most awaited show, Konchem Touch Lo Unte Chepta will be back with the second season. Akhil Akkineni will be the first guest on the show. So, get your family together to celebrate this perfect occasion with your family.
Saregamapa Li'l Champs 2015 Grand Finale is a stage for the Top 6 contestants who have consistently performed and proved themselves on Zee Telugu platform. These six contestants will compete against each other to win the trophy of victory. The competition will also be followed by talent shows, dance performances by Television artists, games etc. Singer S.P Sailaja and Ramana Gogula will be judging the show which will be hosted by Singer Sunitha and Anchor Pradeep Machiraju.
Don't miss to watch the Grand Finale of Saregamapa Li'l Champs this Sunday 8th Nov at 2:30 PM