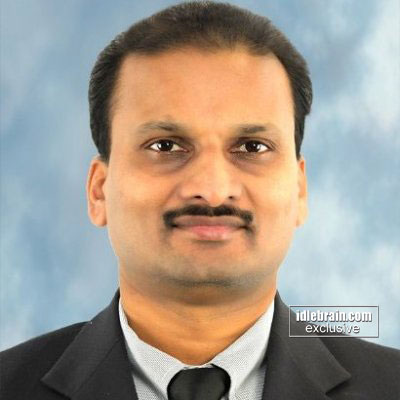 To feature your NRI communty news in idlebrain.com, please mail us at [email protected]
24 June 2016
Hyderabad
Mr. Mohan Nannapaneni, Immediate Past President of TANA (2013-2015), has been selected to receive the 2016 ATA Community & Humanitarian Service Award. "American Telugu Association, ATA is proud and humbled to recognize him for his contributions and services for the Telugu Community in USA and in India" according to the award letter from ATA Awards Committee and ATA President Mr. Sudhakar Perkari.
ATA, the American Telugu Association, is a non-profit organization promoting education, culture, and community service in USA. ATA recognizes and honors outstanding individuals for significant achievement in their profession and contributions to fields of science, medicine, fine arts, and community or humanitarian causes.
Mohan Nannapaneni will receive the award at the ATA Silver Jubilee Conference and Youth Convention Banquet on July 1st, 2016 in the Rosemont Convention Center, Chicago, IL.
Mr. Mohan Nannapaneni also received Ugadi Purashkaram from Andhra Pradesh State Govt in 2014.
Mr. Mohan Nannapaneni is the Founder and CEO of Sigma Systems Inc., he a successful entrepreneur, but he is also a philanthropist helping people, as well as Indian and American organizations. In the year 2000, Mohan established the Friends Foundation. Through this organization and on his own, he has assisted many. Of his noticeable achievements, building of a governmental high school & Elementary Schools in Bhadrachalam—the schools that he attended as a child, now named as Sri Nannapaneni Mohan ZP High School. To name a few more of his service activities, Nannapaneni also contributed to the Sri Rama Temple in Bhadrachalam, the Fay School in Southborough, the Indo-American Cancer Research Institute, the Sankara Eye Foundation, the Lions Eye Hospital and various other Telugu, non-profit, and cultural organizations across the United States and India. Furthermore, he provided full scholarships to more than 100 students that got educated in various medical and engineering colleges, including IIT's, throughout India.
Mr. Mohan Nannapaneni has also served several organizations in various roles; these roles include treasurer, secretary, President of TANA and Chairman of Board of Trustees of Telugu Association of Greater Boston, Honorary Chairman of Business Advisory Council of NRCC, Massachusetts etc. Within TANA, Mohan Nannapaneni established TANA Emergency Assistance Management Team called TEAM Square, within TANA in October 2008 to help Telugu people involved in catastrophic incidents like accidents and sudden deaths. Ever since, TEAM Square helped over 2,000 families that effected in accidents, murders, suicides, natural deaths and immigration issues. Mr. Mohan Nannapaneni is a significant driving force behind this effort. Through TANA and the Friends Foundations, Mr. Nannapaneni has reached out to countless individuals and made a positive impact on their lives. For his extensive community service, he has received several service awards and recognitions from teachers unions, educational/cultural organizations, city councils and NGO entities in India and America.