Trade story - 16th September 2005
Mahesh Babu's ATHADU sensation in USA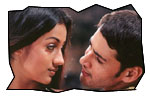 Mahesh Babu - the prince of Telugu cinema - has graduated in to the king of collections with slickly made blockbuster Athadu. Mahesh Babu is one of the most sought after Telugu film heroes in USA today. Athadu mesmerized the crowds of USA with amazing performance at the box office.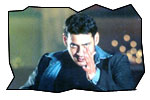 Mahesh Babu's ATHADU created a kind of unprecedented craze in USA for the last one month of its screening. It created all kinds of records in USA. Distributors were not prepared for this kind of rush before. ATHADU released in USA with 6 prints and due to the demand they have to get another print from India in its third week of screening.
It also opened avenues for other potential new centres in USA like Lowell, MA, Tulsa Oklahoma, West VA, Springfield IL, BOULDER Colorado and Corpus Christi TX.
Center
Ticket Count
Weeks
San Jose
3100
2
Dallas
2000
2
Detroit
2200
2
Virginia
2100
3
New Jersey
3200
2
Atlanta
1051
1
Chicago
1600
2
LA
1100
2
Boston
500
1
Minneapolis
560
1
Phoenix
375
1
Note: All the numbers above are collected by independent sources of idlebrain.com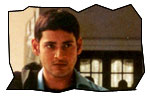 Athadu distributors (Crown DVD) are also planning to spend some amount to help the KATRINA Hurricane victims in Gulf coast area by donating money towards American Red Cross Society. They already donated 800 USD (out of which 400 USD from the exhibitors of VA for ATHADU Screening and $400 from Distributors). They are also planning to screen more charity shows at LA, and other parts of the USA.