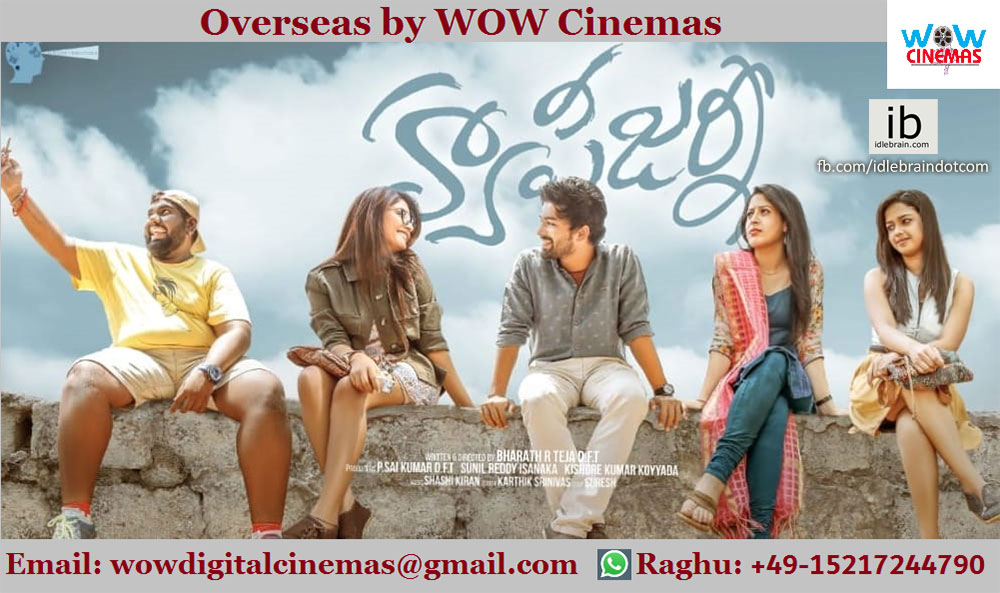 Happy Journey links :
•
WoW Cinemas from Germany, is taking a step forward into overseas movie distribution market by bringing a COMING OF AGE ROAD ROMANTIC DRAMA, "#Happy Journey", a telugu movie into overseas market.
"#Happy Journey" is a coming of age road movie about a journey involving five strangers travelling from Hyderabad to Bangalore through a car sharing(car pooling) ride famous as blablacar. It is about the events that makes the journey jeopardised making it a funny roller coaster of a ride for the protagonists, who also have special set of funny disorders and problems.
Star Cast includes RuchiTripathi, Bharath, Jadbardasth Venu, Kalki (Nandi award winner for Lakshyam) and our very own #VivaHarsha, who also plays the character of the driver.
The debutant director Bharath Raviteja, producer P. SaiKumar both coming from Ramanaidu Film school came up with this idea of Car Sharing backdrop which has not been dealt till date are pretty confident that the viewers are going to have a #Happy Journey too after watching it.
Expected Release Date: Sep 27th
For further details, or to exhibit in your country/areas feel free to contact:
Raghu - +4915217244790
[email protected]