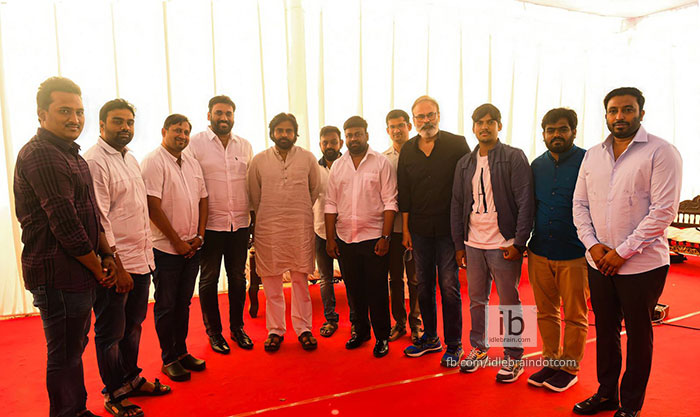 17 November 2022
Hyderabad

Familiar names Sai Rajesh, SKN, Sateesh Botta and Dharmendra raised Rs 1 crore from the special screening of Jalsa – which was held earlier this September to ring in power star Pawan Kalyan's birthday –and donated the cheque to Jana Sena chief recently as part of Naa Sena Kosam Naa Vonthu. The cheque was handed over to Pawan Kalyan through Jana Sena's political affairs committee member Naga Babu.
Naga Babu lauded the efforts of the aforementioned names, saying that though all of them come from different fields, to realize the development of Jana Sena they worked as a cohesive unit. He added that such acts will inspire the party cadre cutting across gender. "Their efforts to be resourceful to the party instead of getting a photo clicked or having a word with Pawan Kalyan have achieved fruition," Naga Babu added.
Uma Nagendra and Sridhar also played a decisive role in Jalsa getting a re-release with help from Yathi, Gnanavarsha and Naveen.