Story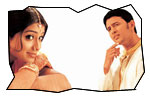 Murthy (Raja) weds Satyabhama (Shriya) after falling in love. Murthy is an NRI and Satyabhama is a village belle. During their first night, Satyabhama enters the room at 10 pm and tells him that muhurat is at 12 midnight. A first-time thief (Brahmanandam) enters the room without the knowledge of the couple. The story of the film is about how they spend those two hours.
Artists Performance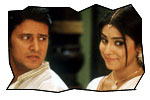 Raja is terrific. He has shown wide array of expressions. Shriya is gorgeous in first night attire. Brahmanandam's comedy is a big relief in this monotonous film. Though there are only three characters, you can hear the voice of Ramaprabha a couple times in the background.

Technical Departments: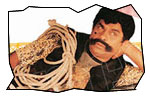 Story - screenplay - direction: Story of the film is wafer thin. Story appears more suitable to stage play that to film as it involves limited locations and very limited characters. Direction is adequate in parts. Screenplay of the film is bit sluggish. The way director compared Shriya to Guitar in a song is pretty imaginative. There are quite a few moments with subtle comedy which makes you laugh. We should appreciate Venky's intention of making a film with just three characters. But it needs tremendous screenplay skill to make such theme work.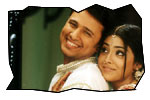 Other departments: Photography of the film is good. Music scored by Kabuli, who worked as a keyboard player with AR Rehman in the past - is neat. Most of the background music appears to be inspired by popular tunes in various languages. The songs placement in second half is not good. Artwork is adequate. Dialogues are OK.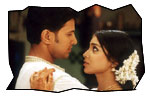 Analysis: If we look back at the film and try to understand what director wants to convey through this 3-character film, we realize the objective to be heroine making hero realize that first night is not about sex but about understanding each other. That very basic point was not effective conveyed through the film. You also find clueless about the intention behind creating the character of thief, except for telling the couple that each one of them are good in their own way. When one attempts a different film with novel theme, one need to be very good at fundamentals and should weave impeccable screenplay to make the viewers glued to screen. This film also makes you feel bored at times, because there is only one thread in the narrative. The plus points of the film are cast and music. The negative point is uninteresting screenplay. Duration of the film is 1:45 hrs. On a whole, Mogudu Pellam O Dongodu slightly disappoints.
MPOD Links
Photo Gallery
Audio launch
Wallpapers
Jeevi reviews of previous 5 films
Okkade
Muddula Koduku
123 from Amalapuram
Please Naaku Pellaindi
Adirindayya Chandram
More Reviews