Story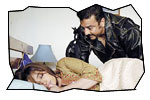 Annavaram (Kamal Hassan) is forced to join a group of small-time crooks who plan to kidnap the kid of a businessman for a hefty ransom in Mumbai. When others fail him, Annavaram kidnaps another kid called Daddoo (Hardik) by mistake. Daddoo is the son of Ahalya (Manisha Koirala) who has illegitimate affair with the police commissioner (Nassar). Annavaram receives a ransom of one crore for the kid he did not kidnap. But Annavaram realizes his wrongful deeds and wants to correct them by returning the kid and the money he received. The rest of the story leads to a comedy of errors.

Artists Performance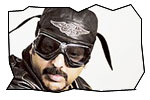 Kamal Hassan is perfect for the role of Annavaram who yearns for an honest life. His comedy timing is wonderful. Manisha Koirala is adequate as the materialistic woman who prefers money over relationships. Master Hardik is good as a kid longing for parental affection. Pasupati is spontaneous in creating humor. Ramesh Arvind acted as an opportunistic insurance agent. Nassar is fair.
Technical Departments: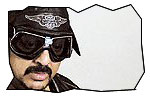 Story - screenplay: Story of the film deals with mistaken identities in order to create a comedy of errors. The slapstick comedy used in this film is very typical of Kamal Hassan's comedies like Tenali, Sathi Leelavathi, Brahmachari, Panchatantram, Navvandi Lavvandi etc. Screenplay provided by Kamal Hassan is adequate.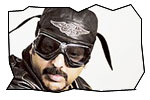 Direction: Direction by Singeetam Srinivasa Rao is a bit redundant. Taking of the film is old fashioned (typical Singeetam slapstick style). He used good backdrop and nice situations, but could not get the narration right in an interesting manner. The use of horse character and flight noises is good. The director could not establish the triangular bond of hero-heroine-kid properly.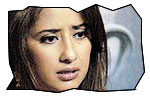 Other departments: There is one full song and another bit song in this film. These songs are nice. Background music is adequate. Cinematography by Siddardh is OK. The colors in this film do not look natural as the entire film was shot with digital camera. Fights by Vikram Dharma are sufficient, but the graphic work does not supplement the fights well. Dialogues by Vennelakanti have few punches.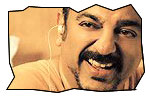 Analysis: First half of the film deals with kidnap and ransom episodes. Second half concentrates in establishing a bond between hero-heroine-kid and on mistaken identities. This film has its moments with occasional good comedy scenes. But most of the slapstick comedy appears redundant. The film lacks an emotional thread that bonds the entire film together. The emotional points like Annavaram's yearning for affection and kid's agony of not having a legal father are not dealt well. On the whole, Mumbai Xpress does not live up to its expectations.
Mumbai Xpress Links
Audio function
Jeevi reviews of previous 5 films
Chandramukhi
Avunanna Kadanna
Bunny
Andagadu
Soggadu
More Reviews