Story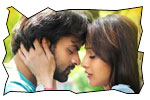 Subramanyam (Sai Dharam Tej) does odd jobs in USA so that he can earn dollars and send them to India. Seetha (Regina Cassandra) goes to USA and gets into a problem. Subramanyam helps her out. Subramanyam has to act as husband of Seetha due to a special circumstance. Rest of the story is all about how he convinces two families and make his love work.

Artists Performance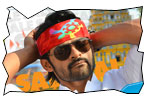 Sai Dharam Tej: Sai Dharam Tej is very spontaneous with acting and has a terrific energy levels. Most of his body language and mannerisms are styled after Pawan Kalyan. He danced just like Chiranjeevi in Guvva Gorinkatho song (shot in Grand Canyon). He is pretty good in emotional episodes towards end of the film. But, he should seriously consider coming out of portraying Pawan Kalyan and Chiranjeevi body language to start having his own style and signature.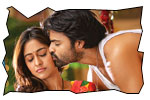 Others: Regina Cassandra has a key role in this movie and she performs really well. I liked the way she danced Akasam Tassadiyya with grace and enthusiasm. Tejaswi Madivada played sister of heroine and she is fine. Adah Sharma plays the role that turns funny towards end. Nagababu plays the role of an NRI who is affectionate about India and relationships. Brahmanandam is plays another typical role and he is okay. Rao Ramesh has a character offers some variety and reminds us of his work in Mukunda. The one who stole the show in comedy department is Fish Venkat with a funny character that speaks butler English. Ajay plays a role that he is so used to. Jhansi is fine as a step mother who spews venom.
Technical departments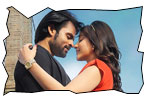 Story - screenplay - direction: Story of the film has flavor of Mogudu Kavali and Bavagaru Bagunnara, but hero's characterization is very different. Harish Shankar should be appreciated for putting the same efforts he keeps for huge stars while making a film with an upcoming hero. Harish Shankar's strength has always been commercial orientation and entertainment. However, there is too much of Pawan Kalyan orientation in hero's characterization. A couple of scenes show how Harish Shankar's creativity (Seethatho antha veasy kaadu song by hero & Phone drama between Ajay and Rao Ramesh) works. Like in Gabbar Singh, he has shown rowdy batch in positive and funny way. The ending looks a little dramatic (Suman and Jhansi characters getting convinced so easily) and unconvincing.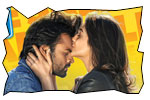 Other departments: Dialogues written by Harish Shankar are contemporary and funny most of the times. Music by Micky J Meyer is good and for the first time he sheds his signature tunes to come up with different compositions for all the songs. I liked Aish Karenge, Guvva Gorinkatho and Akasam Tassadiyya songs on screen. Cinematography by Ram Prasad is pleasing with rich visuals and cool colors. Art direction is good and locations in USA are selected well. Fights are composed well. Production values by Sri Venkateswara Creations are grand.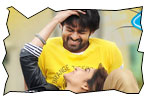 Analysis: First half of the film is alright. Second half has good entertainment. Climax is little dramatic. Director Harish Shankar's entertainment elements and Dil Raju's family values (though, there are a couple of double meaning dialogues in first half) are blended well in this movie. Plus points are Sai Dharam Tej's energetic performance and Hari Shankar's entertainment orientation coupled with a decent story line. It will be a feast for Chiranjeevi and Pawan Kalyan's fans. On a whole, Subramanyam For Sale has potential to work at box office!