Cast: Vivek Oberrai, Antara Mali, Manoj Bajpai
Director: Rajat Mukherjee
Music: Sandesh Shandilya


Review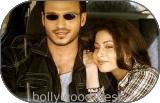 Film starts with pithy dialogues from a couple (Vivek Oberoi and Antra Mali) who keep bantering for a while and decide to elope from Delhi to Jodhpur as their parents are not willing for their marriage and get married there. So after a song on their way they happen to pick up a hitchhiker (Manoj Bajpai). The hitchhiker gets on to the nerves of the couple slowly and one fine moment kidnaps the lady and so the man now keeps looking for the girl and what happens next is the crux of the story.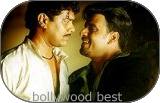 Actually the plot is interesting but what makes it an average fair is that plot is small and they tried to elongate the movie to a 2 hour movie thereby we get to hear lot of dialogues even though they appear as real life conversation they don't have much humor in them and appear as if they are meant to kill time.
The film has its interesting moments and the background music by Amar Mohile is awesome. Movie can be watched just for the background music in a DTS theater.
Editing is very slick. In one of the scenes when chowkidar calls police we get a delay in editing i.e. the cop lifts the phone after the chowkidar has discussed the message but later we realize that the call the police gets is not from chowkidar but from another police station. Such minute details make film worth enjoying.
Background music has shades of techno to classical and largely incorporates creepy music, which Angelo Badalamenti in collaboration with David Lynch are famous for.
In one of the item song, background music slowly merges and replaces the song to give a beautiful effect. The director being an AD filmmaker has picturised songs differently. Last song has been inserted into the situation very subtly.
As happens most of the time in RGV movies, we get to hear about films and stars and in some cases the characters take a dig at them (Sanjay Leela Bhansali).
There is little ambiguity in the heroine's characterization, which is very rare in the bollywood (which is a good sign). We are not sure whether the heroine went through Stockholm syndrome or she is just a flirt.
Performance wise Manoj gets to steal the show. Antra looks sensual and if a little wickedness has been added to her character she would have stolen the show. Vivek with his rugged looks makes us little uncomfortable.
The movie could have been very good had they made it a thriller with surprises instead it's a potpourri of all genres, a victim of bollywood style of movie making though it tries to be different.