Cast: Ajay Devgan, Urmila Mantodkar, Nana Patekar, Seema Biswas, Tanuja, Rekha & Fardeen Khan
Director: Ram Gopal Varma
Producer: Ram Gopal Varma


Review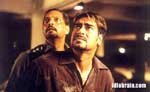 Ram Gopal Varma is the only director hailing from the south to have established an indelible mark in Bollywood. Not dwelling into the reasons that drove him from Tollywood to Bollywood, he is one director whose films [not just the ones he directs but also the ones he produces/presents] are always eagerly awaited by Indian movie-buffs all over the globe. Given his penchant for trying something different in each and every movie of his, his 'rules-are-meant-to-be-broken' attitude which do not make him to stick to the so-called norms of movie-making and his sincere efforts to satisfy the audiences by showing them something they haven't seen but would definitely like to see, have earned him a reputation where people throng to the theaters to see his films not because a certain star shines in his movie or a certain heroine sizzles in his movie but mainly [and sometimes only] because it's a Varma movie.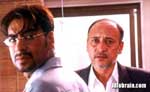 Of a variety of movies Varma has directed so far [many a time successfully and sometimes not], perhaps horror is the only genre which Varma has attempted his hands at, about three times now. His first film in this genre, Raathri [Revathy, Chinna] was something which the Telugu audience had not witnessed on the screen until then. Though it did not exactly set the box-office on fire, it still is placed in high regard as one of Varma's best movies. In his second attempt Deyyam [Chakravarthy, Maheshwari, Jaya Sudha] Varma included songs, unlike Raathri, to ease the tension that was supposed to brew in the minds of the audience. Unfortunately Deyyam, again unlike Raathri, was panned by the critics and pushed away by the audience. Now Varma is back again with yet another sincere attempt to scare the audience in the form of Bhoot. Only, this time it is directly in Hindi.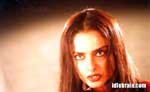 Bhoot has no purani-hawelis [dilapidated mansions], no white-sari clad ghosts, no gross make-ups where blood is seen oozing out of every visible part of the ghost's body and no songs [believe me, that's a major relief]. In fact Varma sets his simple story in an apartment on the 12th floor of a complex right in the heart of Mumbai city into which Vishal [Ajay Devgan] and Swati [Urmila Matondkar] move. Manjith [Barkha Madan] and her son, the previous residents of this apartment, are the bhoots that haunt this place. How Swati and Vishal's life goes for a toss once Swati starts seeing these bhoots forms the crux of the movie. Having answered questions like where and what, I shall leave out certain questions like why, how, who etc for you to find out on your own.
Varma's movies not always boast of a great story. It's the way Varma packages and executes them in a very interesting manner that makes us form a bee-line for his movies. And that's precisely what Bhoot is all about - a sincere attempt to scare us. If there are no usual trade-mark elements of a horror film here, then the onus of scaring us becomes quite an ordeal for the director who thus keeps his sound designer/engineer, background music composer and cameraman on their toes.
Sound Designer Dwarak Warrier, Music composers Salim-Sulaiman lend a perfect touch to Bhoot in the form an impeccable sound design and a petrifying background score. Full marks to you there guys for contributing a great deal in scaring and shocking us.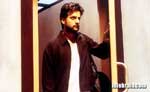 Vishal Sinha, the cinematographer, adds his share of spookiness to the movie with his flawless camera work. There are many long shots, wide-angle shots in this movie that are quite unlike in a horror film. The various angels used to capture the stairs in the apartment, the lift scenes, and the way the camera literally plunges down from the 12th floor are some scenes where Vishal shows his brilliance.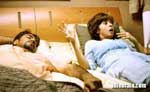 The actors? Oh there are quite a few here, everybody behaving in their own eerie manner. Seema Biswas as the baai [maid], Rekha as the taantrik who communicates with the bhoot, Tanuja as the bhoot's mother, Victor Banerjee as the psychiatrist, Fardeen Khan as the apartment owner's drunkard son are all reduced to being just a supporting cast. None of them disappoint you and at the same time they neither make you go wow.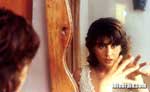 Ajay Devgan, as Vishal, who is initially not able to comprehend his wife's weird behavior but later realizes what has gotten into her and tries his best to save her, expectedly, sleep walks the role. Nana Patekar, as the nosy inspector Liyaqat Qureshi, excels in his role also providing comic respite. Some of his one-liners bring down the house providing great relief especially when the audience is trembling with fear most of the time during the movie.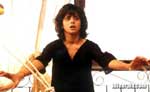 It's not an exaggeration to say that Varma's erstwhile actress Urmila Matondkar is the hero of Bhoot. When Varma stated a couple of times in his interviews that Urmila's performance in Bhoot is THE best anybody has seen till date from her, he really MEANT it. A large chunk of Bhoot's success should go to Urmila, who has LIVED the role of Swati. Whether it is being a sweet housewife or a dreadful maniac, whether it is showing helplessness or displaying deadly ire, Urmila is simply *a w e s o m e*.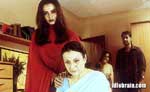 With so many good things in its stride, Bhoot still has its share of flaws. Varma, as the director, has successfully extracted the best work from this cast and crew. In the process of focusing mainly on technical wizardry, he goes easy on the story and screenplay. The scary attempts which meet with success in the first half are almost non-existent in the second half. With the introduction of many characters in the second half, the script meanders aimlessly thereby losing grip. In fact the plot and the set-up in the second half reminds us so much of Exorcist that the fear that was built in us during the first half starts to fizzle away largely because predictability creeps into the movie by then.
Except Urmila, the other ladies in the movie - Seema Biswas, Rekha, Tanuja - are given half baked roles. Only Varma can justify why he chose Fardeen Khan for that five minute role, which any junior artiste could have essayed in a much better way.
However, Varma's latest horror flick is definitely worth watching once for its brilliant sound design, camera work and a mind-blowing performance by Urmila Matondkar. Yeah, I would definitely recommend this movie to all of you. O o! Would-be moms, weak-hearted visitors, would you please step out of the line?