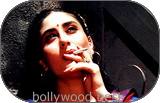 Jeevi Rating: 2.25/5
Banner: Pritish Nandi Communications
Cast: Kareena Kapoor, Rahul Bose, Rinke Khanna, Yashpal Sharma, Makrand Deshpande, Kabir Sadanand, Anupama Verma (SA), Mahek Chahal (SA)
Cinematography: Aseem Bajaj
Music: Sandesh Sandilya
Original concept: Anant Balani
Screenplay: Shiv Subramanium, Sudhir Mishra
Dialogues: Swanand Kirkire
Stylists: Manish Malhotra (for Kareena Kapoor), Ashley Rebello
Director: Sudhir Mishra
Producer: Rangita Pritish-Nandy
Theatrical release date: 9th January 2004
Story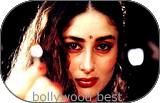 Aman Kapoor (Rahul Bose) is a savvy investment banker whose car breaks down near flora fountain, Mumbai on a stormy night. Its raining heavily and his cell phone dies down on him. He does not have any options other than taking shelter in the lanes of big archaic building and satying awake all night. There he meets a street hooker Chameli (Kareena Kapoor) who preys on him. But Aman is a very clean man and he never indulged in sex with any girl other than his wife. He hates her at first. But as time passes, he realizes the human side of her. Then he observes that she is in a deep trouble. He rescues her from her pimp, goes to jail, shells out thousands of money from ATM. And all this for a hooker with whom he did not have sex.
Artists performances: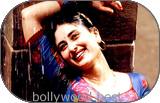 Kareena Kapoor: Though she tried her best to get under the skin of the character of a hooker, Kareena Kapoor looks odd. Her appearance, skin complexion and the roles did so far in her films do not attribute to the character of Chameli here. With Kareena Kapoor in the lead role all you can see on screen is her own self and not Chameli, the character. She tried every bit to imitate a street hooker (like walking peculiarly by widening her legs). She even wore typical gaudy dress of a prostitue, Kareena appeared like a girl from upper strata. Chameli is a perfect example of miscast when it comes to Kareena.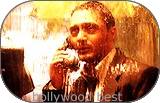 Others: Rahul Bose is appropriate for the role of Savvy investment banker. He is quite believable. Yashpal Sharma stole the show with his curt yet amicable outlook. Makrand Deshpande impresses as the taxi driver. Anupama Verma and Mahek Chahal sizzle in their item numbers played in ladies bar.
Technicians performances:
Story: Basic storyline belongs to Anant Balani and he passed away before the film went onto floors. Hence Sudhir Mishra took over the project as director. The basic idea of two strangers (of quite opposite lifestyle) meeting in a stormy night and becoming friends appears appealing.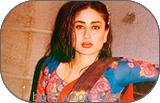 Screenplay - direction: Narration of the film moves at a snail's pace. The screenplay of the film is not very impressive. How ever, shot making in the film is quite stylish. But the flashback episode was not conceived in an appropriate manner. The entire first half has a single location and you do often get a feeling like you are watching a stage play. Director succeeded in expressing few emotions in a subtle way.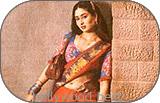 Other departments: Dialogues by Swanand Kirkire are fair. Music by Sandesh Sandilya is good. Cinematography by Aseem Bajaj is excellent. The grading of lighting in film is neat. Choreography of Kareena's song is classy and poetic. Sound mixing is excellent. There are quite a few scenes where the mixing is done to an exhilarating effect.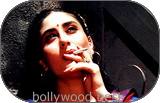 Analysis:
First half of the film runs on a monotonous note as it happens at a single location. Second half gains some momentum. Basically it's a film of art genre. The drawbacks of the film is miscasting of female lead (Kareena Kapoor) and placid screenplay. Strength of the film is good technical values.