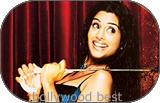 Jeevi Rating: 2.5/5
Cast: Zulfi Syed, Masumi, Raman Lamba, Rati Agnihotri Virwani, Om Puri, Tinu Anand, Dilip Pravabhakar, Reema Lagoo, Jayant Kriplani, Peeya Rai Choudhuri, Raj Zutshi & Cyrus Broacha (Special Appearance)
Banner: PLA Entertainment Private Limited
Director of Photography: Madhu Ambat
Music Composer: Vishaal Bharadwaj
Story - concept: Subhash Ghai
Art: Nitin Chandrakant Desai
Editors: Raj Kumar Hirani & Adesh Varma
Writers: Abbas Tyrewala, Shona Urvashi
Lyrics: Gulzar
Action: Allan Amin
Director: Shona Urvashi
Producers: Jayashree Makhija, Nirmal Anand
Theatrical release date: 12th September 2003



Story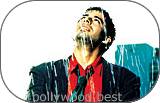 Varun Arya (Zulfi Syed) is a dotcom millionaire and youngest crorepati entrepreneur in India. After losing all his valuable teenage time in chasing his dream to become the most successful dotcom entrepreneur, he starts feeling restless because he felt that there is nothing for his to chase now. Megha (Masumi) is a middle class beautiful girl who sets her eyes on the glam world. She dreams of becoming the beauty pageant. She is a real care free girl whose father is a honest income tax officer Mr. Timgire (Dilip Pravabhakar).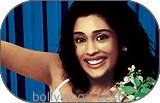 Almira Kocher (Rati Agnihotri) is the most influential personality in beauty pageant circle and she hires and trains beautiful girls for the coveted Miss. India pageant. In one such instance, she hires Megha and trains her to the pageant. But Megha keeps her identity secret because she does not want her parents to know about it.
Qasim Khan Qayamat (Om Puri) is the most powerful Mumbai don who has greed for publicity.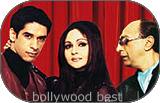 Varun Arya falls in love with Megha. Mr. Timgire chases Almira because she has been evading income tax. She wants to eliminate Mr. Timgire. Hence she hires Qasim Khan Qayamat to kill Mr. Timgire. But Qasim delays the killing, because he wants favors from Almira so that he could mingle with high society in Mumbai and then stay in news.
And the rest of the film is all about the comedy of errors and the love angle between Varun and Megha.
Artists performances: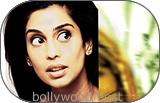 Musami Makhija is Ok in the role of star stuck girl and her characterization is very similar to that of Urmila character in Rangeela. How ever more-than-necessary emphasize is given in showcasing the heroine (this is probably due to the fact that the heroine is the sister of director Shona who in turn is the grand daughter of PL Anand - the man behind PLA Entertainments). Zulfi Syed (an ex Mr. Gladrags) is apt for the role of 'Varun Arya' which does not need to emote too much. Rati Agnihotri is impressive as the nasty queenpin. The scene stealer in this film is Om Puri as the publicity-crazy don who attributes all his funny shers to that of Ghalib. Dilip Pravabhakar impressed one and all with his typical Marathi accent and histrionics. His character generated tremendous comedy out the situations he was in. Raman Lamba is charming as the owner of 'Bombo City' pub. Peeya Rai Choudhuri is bubbly and chirpy. Jayant Kriplani played well as the sophisticated and supportive father. Tinu Anand is ok as the lecherous and meek husband of Rati.
Technical performances: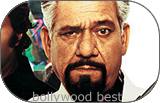 Story: The basic storyline is well crafted one with all characters interlinked with each other and if you disturb one character in this film, it would travel through all characters and returns back to the initiator. This storyline has the good potential provided its handled well while transforming it onto the screen. However the storyline has similarities to the Hollywood film 'Drop Dead Gorgeous'.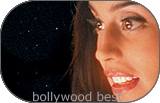 Direction - Screenplay: Direction by the debutant lady Shona Urvashi is good in parts. She tried to narrate a love story with a backdrop of laugh riot. She focused more on developing comedy generated through the characters of veterans and gave less importance to justify and elevate the emotions between the lead pair. She should have worked more on the script. The holistic perspective is missing in the direction. The screenplay has many lose ends.
Music: Music by Vishal Bharadwaj is melodious and soothing. However there is no kick in music in terms of thumping songs to make this audio a chartbuster. The background music is also apt.
Picturization of songs: A special mention should be made for picturization of two songs in this film. The first song that was canned on Musami and Peeya is like a latest hit music video that we see on music channels. The romantic song between the lead pair in which the entire floor is decorated with the petals of rose is also pretty good.
Photography & Art: Photography by Madhu Ambat is first class. He captured the beauty of South Mumbai in a pretty engrossing style. The color combinations used by Art director Nitin Chandrakant Desai are very vibrant and it complemented the cinematography to make the film appear very rich in visuals.
Dialogues: Dialogues by Abbas Tyrewala and Shona Urvashi are interesting. The situational comedy dialogues are good.
Production: The production values of the film are simply superb. Each and every frame is very rich.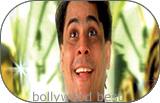 Analysis: 'Chupke Se' is aimed at metro crowds and multiplexes. The best part of the film is the comedy that is generated with the shers of Om Puri and the genuine histrionics of Dilip Pravabhakar. It may be a bit boring film to watch on a big screen, but definitely worth a watch on DVD.