Cast: Bobby Deol, Bipasha Basu, Shilpa Shetty
Director: David Dhawan
Review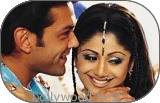 S Looks like with this tale of look-alikes David Dhawan will successfully complete his hat trick of box office failure this year - his Hum Kisi Se Kum Nahin and Yeh Hai Jalwa have already registered a blob. Actually, Chor Machaaye Shor is likely to be David's fourth flop in a row his Kyunki Main Jhuth Nahin Bolta last year too faded away when faced with the realities of the box office, With this film, it completes the tragic of the once comedy king of Bollywood.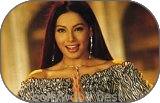 The man who reinvented comedy to cater to the frontbenchers, then over a period of time, began to win grudging appreciation from people who enjoyed Coolie Number 1 in the privacy of their home, criticized it in social discourse. He is losing on his home territory, which only adds to the pathos of the moment. If David had tried to step beyond the tried and the tested, a failure here or there would have been par for the course. But here we have David losing in the David territory.
This film opens as a four-man search for a Rs. 30 crore diamond. It includes our hero Bobby Deol trying his hand at comedy after his dalliance with history came unstuck in Shaheed - who transforms from a robber no a cop and vice-verse with just a twirl of moustache. Here, he has them, here he doesn't - if David still believes that people still believe him, he has to be wrong.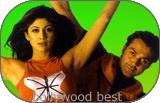 That is not the only double act of Chor Machaaye Shor. There is paresh Rawal, with his commissioner and South Indian Brahmin buffoonery. There is Om Puri with his own cop and Jat act. And then there is Shekhar Suman in god knows how many drag acts six, seven, and whatever. He does it with the crassness one has come to expect of David's ventures keeping this series of double trouble company are two heroines - Shilpa Shetty and Bipasha Basu, in love with the twin heroes. They wear clothes they probably outgrew more than ten years ago and with their constant fascination for apparel, which is supposed to reveal more than it conceals, they threaten to make the heroine redundant. With similar clothes, similar body language, similar gyrations, they are latest of the assembly products to be churned out of the Bollywood stable. You have seen them once, you have seen whatever they had to show. And if you have seen one of them, you have probably seen all of them. They are so alike. And that, as one of said at the beginning is the trouble with David Dhawan's film, which borrows its name from a yesteryears' hit.
Unfortunately, that is the only thing he can duplicate. After watching this comedy meant for the hair-brained with its equally forgettable music score by Anu Malik, now Malik, one can only long for the timeless tracks of first offering. Remember Kishoreda's Ghungroo Ki tarah or the more popular Le jayenge, le jayenge, dilwale dulhaniya… Give us that film, that music any day, David, We would lap it up.