Cast: Ajay Devgan, Manisha Koirala, Vivek Oberai, Anthra Mali
Director: Ram Gopal Varma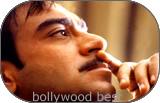 Think of Ram Gopal Varma and you think of Rangeela, that beautiful foray into the world of an enchantress who wants to be an actress. The film was a showcase for Urmila Matondkar to tell the world that human body in all its splendour can be bewitching without being bawdy, that bare minimum costume may bare maximum but it may not necessarily be obscene.
Think of Ram Gopal Varma again. And this time you think of Satya where he not only transformed the bare-dare Matondkar Ma'am to a coy, chawl girl, but also came up with a gripping portrayal of the underworld, of how it is a easy to get into and impossible to get out of.
Now do a fast-forward. Think of Ram Gopal Varma again. This time think of Company, yet another excursion to the land of mafia, bhais and bullets. In a short a world where it is easier to kill than to live. Unlike Satya where the underworld did not quite have the 'in-your-face' kind of force, Company makes no excuses, expects no concessions. And proves that it does not need one. It is a fine film in its right.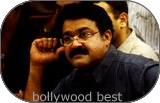 Bearing stark resemblance to the goings-on between Dawood Ibrahim and Chhota Rajan, the film is the story two men in the underworld one an experienced man ready to take over the matle, the other beginning to make waves and inducted by the former for his sheer grit. The two join hands, weathering all opposition. Their empire stretches from India to Hong Kong. Then the two drift apart with the veteran even making an aborted bid on the life of his once handpicked comrade. You see, two is for always, any way. Read about it in the papers sometime back? Can't blame you if you find uncanny resemblance to reality in this reel take.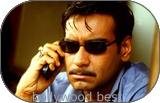 This is a film you will like if you like your films dark, even depressing. It is the kind of new century fare, which tells you to welcome a cinema with muted colours, snooping camera angles and almost unrelieved suspense. It is a grim film which lives in stilted frames, which thrives on silhouettes. You will like it too if you like frequent action sequences where walls do not crumble with a single push by the hero, where tables do not break with a fist. A film where action simply means one bullet pelted into just the right part of the body. Minimum effort, maximum result. A film which makes hardly any concessions to the box office - except a Khallas number - it is lacking in brightness. It lacks in colours. But what it lacks in life, it makes up through grit. And an unswerving focus.
Watch Company for three reasons. Varma. Mohan Lal. Vivek Oberoi. Yes, Mohan Lal in his maiden Hindi film venture, is a class act. Act a South Indian cop, his accent comes in handy. Nothing overboard, everything poised about him. Limited dialogues limitless gestures. Pity we have not got to see more of him in the past. His only other Hindi venture, which comes to mind, is Sazaa-e-Kala Pani which was a dubbed affair.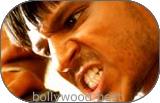 Then watch Company for Vivek Oberoi. A star son of sorts - character artiste Suresh Oberoi is his father - never once does he give you an impression that he is making his debut here. His gaunt frame, hollow cheek bones and restlessness go well with his role of a new entrant into the underworld who knows no fear, respects no reputations and lives only on some tacit principles. Occasionally, his dialogue delivery might remind you of his father but otherwise remind you of his father but otherwise he is his own man. A volatile young man with talent to tap.
Courtesy: The Hindu