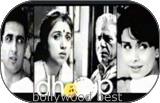 Jeevi Rating: 3.25/5
Banner: Fundamental Films and Dream Boat Entertainment P. Ltd
Cast: Om Puri, Revathy, Sanjay Suri, Gul Panag, Gopi Desai, Ganesh Yadav, Yashpal Sharma, Virendera Saxena, Preeti Dayal
Music: Lalit Sen
Lyrics: Nida Fazil
Director: Ashwini Chaudhary
Producers: Parth Arora, Saket Behl
Theatrical release date: 7th November 2003
Story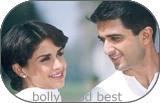 Suresh Kapoor and Sabita Kapoor are proud parents of Captain Rohot Kapoor. Rohit Kapoor dies in Kargil war and the his parents are unable to digest the fact that Rohit is not there any more. Rohit Kapoor was awarded Param Vir Chakra. When they are coping up with the reality, they got a letter from army head quarters that they are been offered a 'Petrol Bunk' in memory of Rohit Kapoor.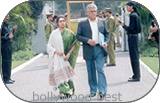 The Kapoors does not need any extra money. But Suresh Kapoor and Pihu - fiancée of Rohit Kapoor - want to enliven the memories of Rohit Kapoor by operating that petrol bunk with the name of 'Kargil Heights' and donate the profits towards to cause of families of Martyrs. When they approach various government authorities to obtain land, power supply, water supply, no objection certificate etc, Suresh Kapoor finds the biggest hurdle in terms of corruption. He finds Government officials seek bribe for and each and every work they do. The rest of the film is about how Kapoor fought with rigid corrupt system and got his work done in pride!
Artists performances:
Om Puri took a lion share in the film and gave a fabulous performance as an emotionally struggling father of a Kargil Martyr. Revathy is good as the grieving mother. Sanjay Suri did the cameo of Captain Rohit Kapoor who appears in flashback. Ex Miss India Gul Panag made debut through this film. She is pretty cute and performed well. Yashpal Sharma suited the role of the bribe seeking cop. This film has got the right casting.
Technicians performances:
Story: This story is inspired by a true life story of parents of Captain Anuj Nayyar of 17 Jat, who was killed in the southwest sector of Tiger Hill on July 5, 1999. For more authenticity, the story is set against backdrop of Delhi, where Nayyars live. This story encapsulates strong emotions.
Screenplay - direction: National award winning director Ashwini Chaudhary injected soul into this film. Screenplay of the film is little haphazard in the first half where the narration vacillates between flashbacks. However, director made sure that emotions and patriotism projected in the right quotient in the second half. Screenplay of the film is pretty slow. There are quite a few impressive scenes in the second half like
1. When Suresh Kapoor shows the proofs to cop that he is the father of Rohit Kapoor.
2. When Nihar's widow pays a visit to Kapoor's house.
3. When Kapoor says that he is not only representing his martyr son, but also the 43,000 + martyrs who died in serving India since independence.
Other departments: Songs scored by Lalit Sen are mostly in Ghazal format. Background score is fair. Dialogues are apt and meaningful. Photography is OK. Producers should be commended to choose a noble theme that does not have chances of box office success.
Analysis: First half of the film is pretty slow with lots of flashbacks and Revathy weeping most of the times. Unnecessary songs in first half obstructed the flow of narration. But it is the second half that took U turn and impressed the audiences with rich emotional appeal. The fight by Om Puri against corruption makes an emotional dent in your heart because of the cause he is fighting for. This film has got all the ingredients win awards. Take your time off and watch this film at your leisure.