Cast: Sushmita Sen, Palash Sen, Tabu & Sanjay Suri
Director: Meghana Gulzar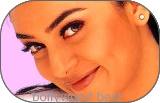 For the moment is the catchline of Filhaal. And the protagonists live life by the moment. A film about relationships marks the debut of Meghna Gulzar who deals with a women-centric subject. Rewa (Tabu) and Sia (Sushmita Sen) are the best of friends since childhood. Also present in their lives are Dhruv (Sanjay Suri) and Saahil (Palash Sent). Rewa gets married to Dhruv and dreams of being a mother.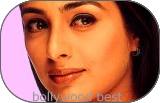 On the other hand, Sia, a professional photographer, is independent and is bent o pursuing a career even though she is friendly with Saahil. Rewa has a miscarriage and is shattered. So too is Sia who rushes to help her. When Rewa is informed that she can never have a child she is heartbroken but adamant on having one. Then Sia rises to the occasion and agrees to help her friend.
Friendship and surrogacy come in for treatment where the former acquires a new dimension - one where a friend is willing to do everything to make the other happy. Call it sacrifice or a decision in a surge of emotion- Sia does it.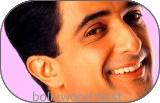 But she has other problems. Saahil is unaware of this and finds it difficult to come to terms with Sia's decision. Meghna has no doubt handled this side - the psyche of the woman - the real mother and surrogate mother well. The slow pace of narration could be a negative point and the editing could have been crisper.
Story wise, there is nothing new- stereotypical as far as the character of Rewa is concerned. A new look and contemporary treatment is introduced in Sia's character as well as Saahil's.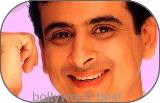 The feel is modern- production wise it is slick. Anu Malik's music is good but too many songs detract the narrative. Manmohan Singh's camera is able to capture the myriad hues of life and color well. Performances on the mainstay of the film. The casting is certainly appropriate. It goes without saying that Tabu has done well. But it is the sterling performance (best up to date) of Sushmita Sen, which endears. Sanjay Suri and Palash Sen fit in well. An earnest attempt.
Courtesy: The Hindu