Dear readers, Its time now for us to pen down our points of view on one of the most hyped new release from bollywood, Fiza, directed by a celebrated film critic who with his critical acid has charred almost every Hindi film director for the past few years.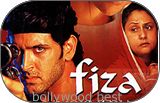 There are two reasons why we did not carry out the review of the movie immediately after its release, instead decided to hold on for two weeks. Firstly, we wanted to observe what stance the reviewers adopt, one of antagonism, incarcerating the movie for whatever it is, into the label of a directorial miscarriage as its been directed by a fellow critic or one that of a stoical approach where the movie is measured on its merits and demerits. Secondly, we wanted to see how fast the hype settles down to insipidity, as this is determined by the viewers' choice and not by the verbiage of the critics.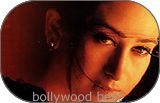 We have all sympathies to Mr. Khalid Mohamed and admirations too for he might have definitely anticipated that nobody will spare a penny of mercy on him in criticizing the movie tooth and nail and critics would come down on him more heavily than what he used to do when he was on the other side of the fence. It did happen that way. Everyone voiced unanimously that actually doing is all-together a different ball game than mere talking, and Khalid unfortunately proved it none better.
The hype created for the movie with the Times of India group applying all its media brawn and brain, ensured that the movie opens houseful for at least the first 2 weeks. We actually sat on the front benches of the cinema hall to observe the common man's reactions to the movie and to gauge how fast Fiza fizzles out. And if anybody is to go by the number of people traveling out and in of the movie hall with a pestering frequency, and the busy counters of the Popcorn walas, then its coffins for the movie already.
Fiza (Fultoo Rating: 2/5)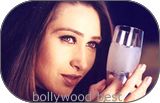 Cast: Karisma Kapoor, Hrithik, Roshan, Jaya Bachchan, Neha, Isha Koppikar, Bikram Saluja, Manoj Bajpai, Sushmita Sen
Cinematography:Santosh Sivan
Music: Anu Malik, A R Rahman (Piya Haji Ali), Ranjit Barot (background score)
Lyrics: Gulzar, Sameer, Shaukat Ali, Tejpal Kaur
Dialogues:Javed Siddiqi
Art: Sharmista Roy
Action:Shyam Kaushal
Choreography: Saroj Khan, Farah Khan, Ganesh Hegde
Editing: Sreekar Prasad
Producer: Pradeep Guha
Story, Screenplay, Direction: Khalid Mohamed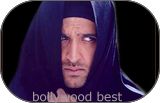 Didn't we fear that the movie could be just another 'Fizz' from bollywood in our preview?? Fiza, In search of her brother, who is lost in the Bombay riots of 1993, accomplishes her mission with a petrifying ease of that of looking for a banana on a banana tree!!! And believe it or die, all it takes is a picture downloaded from the Internet and a dance number by a damsel!!!!! No wonder why our cops fail to nab the criminals, after all they don't have Internet and they never believe that a dance number could do the trick!!!! Are the cops listening? a lesson from Khalid. And of course when the search is a cakewalk, it cannot end up in more reels than till the interval. And you just start walking out of the hall feeling that everything is over till a concerned patron points out to you that its just an interval. Then you are bemused, the town was painted with XL (extra large) posters of 'Fiza in search of her brother' and the search is over so what's more??? And honestly, I am sure even Khalid might have got caught into this quixotic situation. And so he decided to knit altogether a new story or whatever for the next half. And the outcome is a third degree eye slaughter.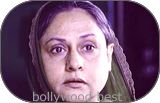 I really wonder, how a critic with such a sartorial sense of correctness could do a gross miscalculation of the ages of the brother - sister duo in the movie. Amaan (Hrithik Roshan) disappears during the 1993 Bombay riots. At that time he is shown as a young adult and so is his elder sister Fiza (Karishma Kapoor). Fiza is shown graduating in 1999 and also the director gives us an impression that she couldn't have flunked for 5 continuous years. So going by this she should be around 21 years at the time of graduation and around 15 years at the time her brother vanishes. And Amaan should have been still younger as Fiza is shown elder to Amaan. Young by a year at least? Well…Well…. Mr. Khalid you got it terribly wrong or you assumed the movie patrons to be dimwits.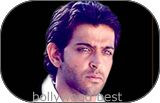 Now that the story ends in the first half itself, Mr. Directors knits an altogether new story, inability of Amaan to cope with normal life. He starts believing that he is living off his sister and mother and his self-respect is challenged. Atavistic thoughts engulf him and he decides to return to terrorism. For the life of me, I could not understand why he thinks terrorism as the only option available to him particularly when he is not shown making any efforts to take to right course!!! And Mr. Boy friend of Fiza is a son of an industrialist who is more than eager to do his bit for Fiza. I never felt throughout the movie that he is a bad man to have refused help in Amaan's matter.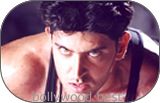 And there is sequence where in Karishma suddenly out of the blue breaks into rubber pants at the rants of her boyfriend. Is it that all of a sudden the director realized that he has not exploited the full box office potential of Karishma? Then there is the extended overflow of emotions accompanied by a song as usual, with Amaan's mother committing suicide after seeing her son gunning down two goons. Then there is the Tandav cum tai chi cum kung fu by Hrithik Roshan flexing his muscles, breaking slabs of ice, jumping here and there like monkey not on hot but flaming bricks. Why this gross waste of sweat when all he had to do was to shoot the dirty Netas with a Sniper and not to knock down any Sumo!!!! The second half thus descends in to utter chaos and incongruity and you end up feeling as if you have some how manage to see two films before you determine to burn out the remorseful experience you had for three hours.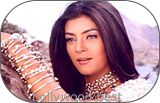 Howsoever threadbare the plot may be with some flimsiest links, all the actors have given a good performance. I firmly believe Karishma Kapoor has given once in a lifetime performance looking at the type of movies she generally acts in. Definitely an award winning performance from her. Hrithik Roshan though the pivot of the story had just a deer's share to which he tenders authoritative performance. I feel, Hrithik is a touch ahead of Bachchan junior in all acts of histrionics and really looks an accomplished actor. Jaya Bachchan makes a welcome comeback with a good performance as the hapless mother of Fiza and Amaan. The music by Annu Malik is just about good with only few songs out of the plenty of them, making any impact.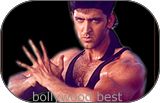 The movie at the end of it gave an impression that the director took a 180-degree turn all of a sudden. Could have been because before even the release of Kaho Na Pyar Hai, Hrithik was signed for the movie with Karishma Kapoor who was ruling the Hindi filmdom at that time, as the centrestage of the movie. With Hrithik creating magic in Kaho Na Pyar Hai and the Rani Hindustani slipping of the top after a series of flops, might have provoked the director for a total turnaround resulting in pure chaos. Is it not lack of confidence on self and considerations purely determined by commercial angles Mr. Khalid?
It is really a matter of pity that the man who with his razor sharp observations and acidulous remarks, lampooned everyone from the king to the pauper of bollywood in his reviews and as an Editor of Film fare magazine, convincingly proves what G B Shaw said - Those who know, do and those who don't know, preach. At least I felt so after watching Fiza, which is just like a base less 'Dice n Spice' pizza!! …… If you excuse me for the expression Khalid