Producer: K. C. Bokadia
Director: K. S. Adhiyaman
Starring: Madhuri Dixit, Salman Khan, Aishwarya Rai (Guest Appearance), Shah Rukh Khan and Atul Agnihotri.
Music: Nikhil- Vinay, Sajid-Wajid, Nadeem-Shravan, Others
Lyrics: Sameer, Praveen Bhardwaj, Kartik Awastha, Others
Singers: Sonu Nigam, Udit Narayan, Anuradha Paudwal, Bali Brahmbatt, Kumar Sanu, Bela Sulakhe, Sapna Awasthi.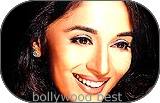 Story

Madhuri Dixit (Radha) is very fond of her mother and her brother (Atul Agnihotri). Her mother raises an Orphan Salman Khan (Suraj) along with Radha and his brother. So Radha will be affectionate towards Suraj. Radha is a close buddy to ShahRukh (Gopal) in her childhood. But due to family misunderstandings they meet after they have grown up. Gopal and Radha still cherish their childhood memories and get married. Suraj has grown into a pop star and earns a lot of money and fame. Radha is engrossed by Suraj's achievements and always praises about Suraj before Gopal. She also talks with Suraj all the time on the phone. In the mean time, Radha's brother because of his immature nature creates problems. So Gopal gets irritated and the situation arises where Radha's brother has to leave the house. Hence, Radha worried about her brother calls Suraj and asks him to take care of her brother. Radha starts confiding in Suraj emotionally. Gopal suffers due to lack of attention and bonding between wife and husband. Not able to take any more Gopal asks Radha to leave his house until they both are healed with the misunderstandings. How will Radha meet Gopal again is the climax?
Artists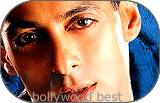 If any one watches this movie expecting Madhuri to look like she did previously it will be a disappointment. She has put up a lot of weight and is not looking good for her usual dances. So, Salman khan took up the dances part that Madhuri is famous for. Salman Khan is on the edge of getting baldhead and looking old himself. In spite of dancing well his songs does not have the charm of Madhuri's songs used to have. Shah Rukh looks decent for the husband's role.
Analysis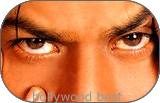 The story is different than a regular triangle love story. It is obvious that Suraj and Radha are not in love at any point. It is more about emotional dependence and bonding between wife and husband. The director is not very good in establishing the story as such. Instead he tired to draw every one's sympathy towards Radha, which made the movie stale. The other main draw back is all the stars looked aged and the movie looks faded. The story line is not entertaining. In one word, nothing in the movie looks new (or Young). I would say it is not worth to watch except if u don't have anything else to do.