Cast: Bipasha Basu, John Abraham
Director: Amit Saxena
Producer: Pooja Bhatt


Review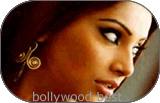 If Aishwarya Rai has to appeal to the audiences, Bipasha Basu takes them by force. She tickles them where it is the easiest to tickle. And she is out in full glory in the much talked about Jism. Her face is flushed, her hair ruffled, she is a tease here who does not need to speak a word - her tavern of lips send out a million intoxicating messages. A minute into this film in the role of a bored but sexy young wife of a rich, middle-aged husband and she announces her arrival. One moment, she is poised, alluring, inviting. Next moment, she is gone and into the arms of the eager Kabir Lal, a lawyer who would rather spend more time in bed than the courtroom. Ah! the beauty of a youthful touch, the surge of power. In his arms, all the feigned resistance is gone, the hubby is away, the Satan dressed as Lal played with restrained relish by debutant John Abraham has come calling!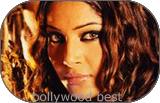 She beseeches, he's besotted. She stokes the fire; he is singed. To her brightly flickering candle, he is but helpless moth. The body, as a line in the film goes, knows no love. It respects only desire. Yet anybody who is a willing slave to the body and impervious to the call of the conscience has to die by the same fire - you quell it the right way and it leads to sustained joy, you stoke up the embers on the sly and it only leaves you with ashes. That's the strong message director Amit Saxena manages to give to the viewers.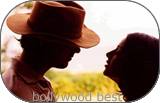 Here the duo decide to make hay not only when the cat is away but also decide to kill the goose that lays golden eggs- he has already stashed up millions for wife dear which she can use to please her senses. And the whims of her pleasure master. But there is a hitch. The man is bumped off, but the cops, the friends, and many other things are to be taken care of. All until the same fire arises once more. Does it lead to consummation? Or a conflagration, which consumes those who live by fire?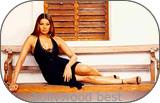 Well, Saxena takes his own sweet time in unraveling the things with some fine, interesting twists. But nobody is complaining. Bipasha Basu may have gained a kg or two since Raaz but her ways fathomless to youth drunk on passion. The more the audiences see of her, the more they want to see her. She is not just D.H.Lawrence's woman who takes in a man without giving herself away. She could as well have been any woman, sure of her mind, confident of her body.
Partake of Jism for obvious delights. But also watch it for some deft camerawork, nice music and smart direction.