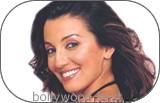 Jeevi Rating: 3.5/5
Cast: Victor Benarjee, Perizad Zorabian, Khalid Siddiqui, Divya Dutta
Banner: Mukta Arts
Director of Photography: Sanjay Nair
Music Composer: Tabun Sutradhar
Story - concept: Subhash Ghai
Art: Gayatri Marwah
Editor: Srinivas Patro
Action: Shahid Ali
Choreography: Pony Verma
Sound: Akki Hemchandra
Director: Anant Balani
Producer: Subhash Ghai
Theatrical release date: 12th September 2003



Story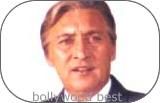 The punch line of an investment company goes like - 'Life Begins at 60'. (After you retire). Just like the life of Jatin Chatarjee (Victor Benarjee)! Chatarjee is a retired Judge who was so much immersed in his work when on job that he could not decide what to do when he retired except for watching TV. Mrs. Chatarjee asks Chatarjee to go for jogging to 'Joggers Park' (located in Bandra, Mumbai) so that he could make new friends. At that time she did not know that she was inviting trouble by giving that suggestion to her righteous husband.
'Falling in Love? - its like falling - fracturing bones and a broken heart' - this was the definition given by Mr. Chatarjee when invited for a college function. Exactly this is what excited Jenny Suratwala (Perizad Zorabian) who was one among the audiences. She has reasons to believe in those words because she hates love ater having breaking up with three boy friends
Jenny - a regular at Joggers Park - befriends Jatin Chatarjee. She gets so close to him that she calls him JC. She is a single woman who has no relatives. Chatarjee has a great family and a caring wife. But deep down the heart he misses something. The rest of the story is all about how they find a soulmate in each other and what happens next!
Artists performances: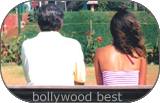 Victor Benarjee - an artist of international acclaim - did an exceptional job in this film with his controlled and sensible performance. He generated so much humor with his minor gestures. Perizad Zorabian impresses as a young and chirpy girl who gets attracted to a man of her father's age. The girl who did the role of Victor's daughter is pretty cute and cheerful.
Technical performances:
Story: Though sounds realistic, this kind of storylines does not appeal to the masses in India. Hence, the producer positioned this film as a metro flick, which is aimed at urbane audiences.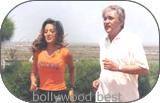 Direction - Screenplay: Anant Balani - who died due to cardiac arrest on 28th August 2003 - directed this film. Incidentally he kept a beautiful dialogue about death in this film. Victor while speaking to college crowds tells that we have three languages - religious, social and legal. When somebody passes away, we tell it as 'atma reached paramatma' (religious), 'he went to heaven' (social) and 'he died' (legal).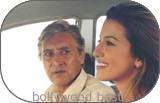 Anant Balani has done a great job as director by portraying the relationship between the lead pair as very tender and emotional. Music and humor play a vital role in making any film an entertainer if it has an arresting script. Anant made sure that there is subtle humor along with soulful melody in this film. The screenplay of the film is good and appropriate. He has done terrific characterization for all the characters in this film and it justifies the way the characters behave. Though the film borders on realistic outlook, the director made sure that he blended it with right proportion of humor to make the film a lighter vein comedy.
Other departments: Dialogues are very witty yet realistic. Music by Tabun Sudradhar is extremely melodious and soulful. An array of legendary voices like Asha Bhonsle, Adnan Sami, Jagjit Singh and Usha Uthup added to the beauty of the melody. The title track dominates entire first half as the background music. 'Ishq hota nahin' dominates the second half of the film. Photography by Sanjay Nair is good. He captured beautiful locales of Mumbai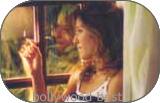 Analysis: It's a slow paced urbane flick with subtle humor and soulful music. Subhash Ghai produced this film. He collaborated with 'Asmi Diamond Jewellery' for this film like he did with 'Coke' for 'Taal'. 'Joggers Park' is made with small budget in 38 shooting days. This film is aimed at Metros and NRIs and hence is expected to recover costs and make decent profits. You can watch this film and enjoy it too!!