Cast: Amitabh, Sanjay dutt, Sunil Shetty, Lucky Ali, Kumar Gaurav, Mahesh Manjrekar, Malaika Arora
Director: Sanjay Gupta
Music: Raj Anand Raj


Review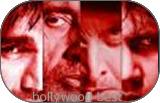 How many movies make you feel that you didn't miss anything if entered a bit late into the theater? Well, this is one. Kaante could beckon a new year with fresh ideas finally showing up in Bollywood. The movie could be a remake of Reservoir Dogs by Quentin Tarantino, but it is undoubtedly different. What makes this movie different from Tarantino's Reservoir Dogs?
Six Indian men find themselves at the receiving end of phenomenon that applies to the police force no matter where in the world. LA cops are no different. These six meet up in a cell. Major (Amitabh), Ajju (Sanjay Dutt), Marc Isaak (Suniel Shetty), Andy (Kumar Gaurav), Baali (Mahesh Manjrekar) and Mak (Lucky Ali). The six decides to pull off a gigantic heist where they can make pots of money, which they think they can use to restart a fresh life.
They identify the target - Service bank where policemen are part of customers. They plan and carry out their gig. Six men with one common characteristic realize that one of them is an informant to the police. And to find him out you've got to watch Kaante.
Dialogues are sparser than normal Hindi films. Cinematography, Visual effects have bragging moments. Choreography has it best moments. Each of the six characters has done well. Each role was well written and the stars had performed within the parameters.
Kaante is worth watch able and Bollywood's hope. Lets cling to the thought that every other big budgeted or big starrer rolls out to be the hope of our Hindi Cinema.