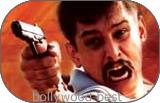 Jeevi Rating: 2.5/5
Banner: Amrita Films
Cast: Amitabh Dayal (debut), Nandita Das, Om Puri, Anoop Soni, Jyotsna Karekar, Yusuf Shaikh, Virendra Sharma, Surendra Chabria, Anil Chaudhari, Satyendra Chaudhari, Balwant Jadhav, Sanjeev Vatsa, Dilip Pawale, Praveen, Sakpal, Girish, Sayaji Chaudhari, Prachiti Verma, Mst. Shubham, Anita Pednekar,Radha Pethe,Leena Dandekar, Ms.Kutti, Kailash Sharma
Background score: Surender Sodhi
Cinematography: Manoj Gupta
Lyrics: Gulzar
Writer: Sujeet Sen
Director: N Chandra
Producers: Dr. Mrunalini & Mrs. Suryakanta Patil
Theatrical release date: 31st October 2003
Story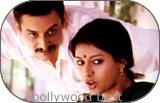 Bhaskar (Amitabh Dayal) is a honest police officer who does not mind killing criminals in fake encounters because criminals are skipping away from judiciary system by using its loop holes. He killed 70 criminals in those fake encounters. There is a sharp shooter from mafia called Adi (Anoop Soni). Adi is the best childhood friend of Bhaskar. They realize that one of them would be killed by other one because these guys are from the rival professions (cop and criminal). Who ever eliminates the other would survive. The rest of the film is all about who kills whom first!!
Artists performances: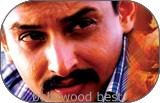 Debutant Amitabh Dayal gave a commendable performance as honest cop with different emotional shades. He is sharp with his piercing looks and intense gaze. However, he over acted in his village flashback episode where he convinces his mother that he would go to city in search of his missing brother. Heroine Nandita Das did well as the understanding wife of cop, who undergoes the emotional struggle that she is surviving with a killer who eliminates criminals in fake encounters. Her performance in the scene where enquiry commission people come to her house to search for alleged money taken from gangsters by her husband. Om Puri gave a controlled performance as cop mentor of the hero. Anoop Soni did the role of gangster with zest.
Technicians performances: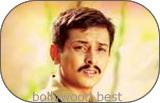 Story: The basic storyline is the fight between two friends turned foes because of the professions they are in. But there are quite a few missing links in this film ….
1. Hero comes to Mumbai in search of his missing brother. He finds that his brother is dead. Then he finds fault with the police system for it and he wants to become a cop. After becoming a cop, he did not make any efforts to investigate and find the reasons behind the death of his brother.

2. The hero is projected as a national brave cop with his photographs and articles being published in main pages of all leading newspapers. But, no criminal recognizes him when he goes on coveted operations in civil dress.

3. Why should villain go into hiding for 4 years after hero takes charge followed by his suspension.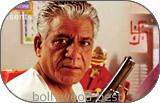 Screenplay - direction: N Chandra who directed a couple of impact-making cop films (Ankush, Pratighaat) in the past directed this flick. He tried to narrate this film in art format. The film deals with professional and personal life of a honest cop. Hence, director tried to project the human side of an encounter specialist. Direction of the film is average. Screenplay is pretty loose. Narration is very slow in the first half. The entire film is narrated in spaced flashback as the entire story takes place in one night's duration.
Other departments: Photography by Manoj Gupta is impressive. Background score by Surender Sodhi is nice. Rerecording is fair. Sujeet Sen dialogues are good. These dialogues have quite a good impact in few scenes, especially the ones written to Om Puri.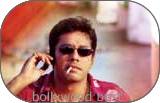 Analysis: First half of the film is pretty slow. Second half of the film has quite a few moments. On a whole Kagaar is not impressive. The director adapted the art format to narrate this cop story. At the same time, he used few commercial elements. There by the film appears neither off-beat not commercial. This film had too many captions like 'Bhaskar is a happy man', 'Human side of a cop', 'Story of an encounter specialist', 'Living on the edge' (all these captions appearing on the same poster) as if to prepare the viewer for the kind of story they are going to watch.