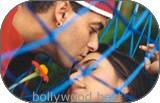 Cast: Salman Khan, Rani Mukherjee, Raveena Tandon, Jackie Shroff, Pooja Batra, Kashmira Shah, Mohnish Bahl
Produced By: Narendra Bajaj
Music: Himesh Reshammiya
Story and Director: K Murali Manohar Rao
Fultoo's Rating: 0.5/5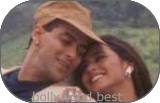 This lame and woefully boring copy of The Wedding Singer disgusts you so much that you feel like hitting a bottle of whisky to suppress the state of agitation in your mind. Forced comedy, forced songs, forced emotions and a hopelessly awkward end (thankfully it is forced) which is perhaps more than enough to provoke you to pelt a stone at the screen out of sheer disgustion.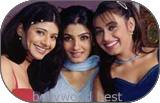 Prem Kapoor (Salman Khan) sings at wedding parties but fails in love himself every time he tries to make an advance (tears unlimited). And every time his girls fall for "Rich NRIs". Then after a whole lot of confusions and misunderstandings and tears and sad songs and bottomless Rum and Whisky, Prem finally manages to latch on to Priya (Rani Mukherji). What happens in between is nothing but pure irritation with some gibberish and repulsive comedy (?) by Shakti Kapoor and the awkward couple of Prem's sister (Kashmira Shah) and her husband (Mohnish Behl) and some forcefully inserted songs.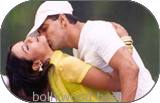 The Music by Himesh Reshmaya is none good either which could have given some saving grace to the movie. The title song shot at Salman Khan's Panvel farmhouse is the only one with some recall value and 'Sanwariya' to some extent. The screenplay leaves you kicking the floor particularly the never-ending scenes between Salman Khan and Jackie Shroff in highly inebriated state. The direction by K Murali Mohan Rao is like a lazy pudding, which could draw no excitement for you. And to Top the disgrace, the performance by all and sundry is wooden. Who is doing what is best left known to the Director and the Actors.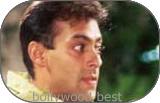 The theme though frisked from the English Movie, The Wedding Singer, could have become an interesting subject matter had it been handled more sensibly, but then you seldom expect sense from bollywood.
Rating: Stay Away.