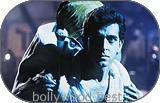 Jeevi Rating: 3.75/5
Cast: Hrithik Roshan, Priety Zinta, Rakesh Roshan, Prem Chopra, Rekha, Rajat Bedi, Johny Liver, Mukesh Rushi, Anuj Pandit, Mohit Makkad, Jai Choksi, Omkar Purohit, Hansika Motwani and Pranitha Bishnoi
Visual Effect Directors: Marc Kolbe, Craig Mumma
Spaceship design, alien design & creation: James Colmer & Lara Denman
Art Director: Sharmishta Roy
Sound Recordists: Jeetendra Chaudhary
Choreography: Raju Khan, Farah Khan and Ganesh Hegde
Action Director: Tinu Verma
Editor: Sanjay Verma (AFE)
Dialogues: Javed Siddiqui
Screenplay: Sachin Bhowmick, Honey Irani, Robin Bhatt & Rakesh Roshan
Directors of photography: Sameer Arya & Ravi K Chandran
Lyrics: Ibrahim Ashq, Sayeed Nasir Faaraz & Dev Kohli
Music: Rajesh Roshan
Story, produced and directed: Rakesh Roshan



Story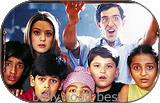 Dr. Mehra (Rakesh Roshan) is an obsessed space scientist in Canada. He firmly believes that the sound waves we produce by talking don't get subdued, but they travel planets afar and that they could be received by people in other planets. To prove his point he invents a machine that communicates with extra terrestrial life. When he finds that aliens do exist, none of his colleagues believe him. One day, while traveling with his pregnant wife (Rekha) on desert roads, he happens to see a UFO (Unidentified Flying Object) with whose crew he made a contact. Amazed by the appearance of UFO, he loses grip on his driving and hits a pole. In that accident Dr. Mehra dies and Mrs. Mehra gets injured.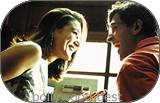 Mrs Mehra delivers a baby boy who is named Rohit (Hrithik Roshan) and she realizes that Rohit has no mental growth. Upon consulting a doctor, he explains that Rohit's brain was damaged in that accident. Rohit still studies 7th standard though he is 20+ and has a very jovial gang of kids with whom he moves around. Then he meets a beautiful girl Nisha (Preity Zinta) and plays his innocent pranks on her. But later they become very good friends and Nisha supports Rohit.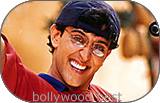 Nisha helps him in his studies and learning computers. That's when they take Dr. Mehra's special computer and experiment on it. Alas! A UFO lands up in a jungle near that village. An alien is left back while all others go back to the space. Rohit befriends that friendly alien and names it as jadoo. Jadoo has some special power and it transforms Rohit into a normal man over night. The local police find out that the UFO has left behind an alien and they start combing operations. The rest of the film is all about how the zero Rohit becomes the hero.
Artists Performance
The director Rakesh Roshan came up with a perfect casting for this film.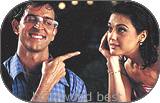 Hrithik Roshan: Hrithik Roshan's portrayal of mentally challenged man is excellent. He changed his body language and altered his costumes to suit the walking style and mannerisms of a mentally challenged man. However, the real hunk in him comes out when he becomes a superman over night. It's a bold step for a hero of Hrithik's caliber to act in such a film. But he emerged victorious throughout this film.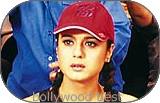 Preity Zinta: Preity Zinta played the role of a supporting friend to the hero. She maintained a balance in her portrayal in order to convince the audience that she is not in love with hero, but supports him as a good friend and noble human being. However, she seems to have lost her natural charm and screen magic in this film.
Rekha: She is really good in the role of a protective mother. She had loin's share of footage in the first half and she did an amazing performance. Rekha looked very much at ease while playing this role.
Others: Rajat Bedi played the role of an incorrigible villain who does not hesitate to harass a mentally challenged boy throughout his life. Johnny lever played a Sindhi constable and he cracked few jokes about Sindhis. The Super six kids (Anuj Pandit, Mohit Makkad, Jai Choksi, Omkar Purohit, Hansika Motwani and Pranitha Bishnoi) did a fabulous work. The jokes cracked by kid sardarji are hilarious. Director Rakesh Roshan did the guest role as the papa of Hrithik Roshan. Mukesh Rishi excelled well as the honest cop.
Technical deprtments
Story: The basic storyline is inspired by Steven Spielberg's film E.T. He used the UFO design from Independence Day. Taking an alien storyline that deals with aliens and modifying it to suit the tastes and customs of Indians is a pretty difficult job. Rakesh Roshan should be commended for the same.
Screenplay: The screenplay is by four people – Sachin Bhowmick, Honey Irani, Robin Bhatt and Rakesh Roshan. The screenplay of the film in the first half is excellent. Each and every character is established in a very systematic way. But the screenplay goes into routine mode after the hero is transformed into super human being by the alien. The climax of the film seems to be arrived at in haste.
Direction: Rakesh Roshan definitely knows what he does. He did pretty well in directing the emotionally charged scenes that involve Hrithik and Rekha. He also made sure that commercial elements are inserted into the narration without disturbing the basic objective of the film. He explained the galaxy system in the beginning of the film itself and gave a demo on how one could contact aliens. He incorporated the following threads in the film that surely would help the film become a commercial entertainer.

Thread 1: The hero's brain is damaged due to a UFO when he was in his mother's womb. Later on the same UFO lands in hero's hometown and accidentally an alien stays back. It helps the hero to become normal and mentally fit.

Thread 2: When the mentally challenged hero tries to attend computer class along with his classmates, the teacher insults him by saying that hero is not fit for computer. Then hero replies back saying that his father is a scientist. Then adamant teacher replies him saying that go to your dad and learn computers from him. The same hero – with the help of alien – transforms himself into a whiz kid. And then he replies the same teacher that one should not discourage students like that. When the teacher asks him where he learnt the computers, the hero replies that he learnt it from his father.

Thread 3: The most popular thread for cinema of any language is the hero trying to take revenge. He teaches a lesson and amazes everybody after becoming normal who ridiculed him when he was abnormal.

Dialogues: Dialogues by Javed Siddiqui are excellent. The best dialogue in the film is the one uttered by Rekha to Preity and Rajat which goes like 'if normal people behave the way you do, I prefer my son to be abnormal forever. Today, I am feeling proud that my son is abnormal'.

Music: Music by Rajesh Roshan is melodious and foot tapping. The best of the songs on the screen are 'Idhar Chala' and 'Its magic'. Choreography by Raju Khan, Farah Khan and Ganesh Hegde is praiseworthy.

Other departments: The cinematography by Ravi K Chandra and Sameer Arya is impressive. Visual effects are good, especially the ones where Hrithik does gravity defying steps.
Weaklings:
1. The design of the alien Jadoo is very primitive. That alien does not look lively. The audience can easily make out that Jadoo (alien) is neither an animation nor a visual effect. It appears like a mask put on a minnow.

2. One fails to understand the director's persistence on showing Raj's (Rajat Bedi) attitude of harassing Rohit even after its revealed that he is a mentally challenged boy. Hindi cinema always falls prey to this kind of stereo typed villain characterization, who sounds more like insane than inhumane.

3. Another unconvincing point in the storyline is the logic of honest cop (Mukesh Rishi) that one alien is left behind by the UFO. Is it possible to count the footprints in the jungle and compare them when around 20 aliens landed on the ground?

4. The ending of the film would have been more popular if a scene was shown where the greatness of Dr. Mehra about his invention of a machine that communicated with aliens is recognized by the public (or atleast the scientists who ridiculed Dr. Mehra).

Analysis: The first half of the film is pretty good. The second half is also OK, but gets routine as it approaches climax. Rakesh Roshan made sure that all the kids in this film treated Rohit well though they know that he is a mentally challenged person. Even though he dealt with sci-fi film, Rakesh Roshan made sure that he concentrated more on script and developing emotions among the characters than juggling with visual effects. This film would remain as the favorite pick for the kids in the annals of Hindi cinema after Mr. India.