Cast: Bobby Deol, Vinod Khanna & Amisha Patel
Director: Naresh Malholtra
Music: Jatin - Lalit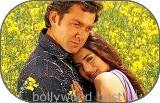 No FIR, no arrest, no talk, faisla on the spot - the dictum of one of the protagonists sums up the film in one line. This cop story is one of tussle between father and son to achieve the same goal through different methods. Awadesh Pratap Singh (Vinod Khanna) is an upright police commissioner who goes strictly by the decades old was and principles.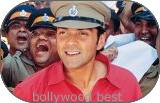 His son Abhay Pratap Singh (Bobby Deol), an assistant commissioner of police, believes in just the opposite no FIR, no arrest, no talk, faisla on the spot - in short age-old laws are redundant in today's world. So we see Abhay taking law into his own hands throughout the film. In this grim police scenario is added some romance. Abhay falls in love with Sanjana (Amisha Patel) just after meetings. She is introduced as a research scholar writing a thesis on the Mumbai police.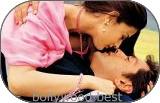 But all she does is prance about and romance with Abhay - sometimes in the Swiss countryside or sometimes in our own mustard fields (a la Dilwale Dulhaniya le jayenge- particularly the song dil mein dard sa jaga hai is a take off on tujhe dekho to yeh jana sanam as far as the locales are concerned).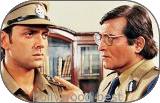 Life cannot be so simple for cops. So there's trouble in the form of Mahendar Singh Rana (Kabir Bedi), a wealthy businessman, who wants to cause unrest and harm. So when he meets the daring Abhay he senses trouble. The tussle starts between them. Cleverly Rana manipulates Awadesh and gets Abhay jailed for offences he has not committed. Abhay's mother Sushma (Rati Agnihotri) is shattered and takes up the cause of her son with her husband. Who will win this battle?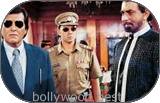 Performance wise the cast fares all right. Vinod Khanna reprises his role as a police officer after a hiatus. Rati Agnihotri makes quite a glamorous mother. Bobby Deol with his dishum-dishum punches gives a satisfactory performance. All Amisha has to do is wear different outfits to cavort around. Jatin Lalit's music is strictly average.
The film looks at change at a very simplistic level. If this is the kind of revolution Kranti vouches (after three ling hours) then people will be at the receiving end for no fault of theirs. Watch the film (filled with half a dozen unwarranted songs) only if you like cop stories.
Courtesy: The Hindu