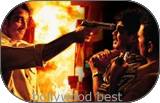 Cast: Sanjay Dutt Mahima Chaudhary Mukesh Rishi Shivaji Satam Salil Ankola
Produced By: Pravin Shah
Music: Himesh Reshammiya
Story and Director: Mahesh Manjrekar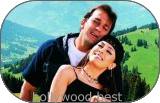 If you were to go by one of the important indicators of the success of a movie, the frequency of the mandatory loo breaks, or the occasional Popcorn break, then one may say that Kurukshetra, third in a row by Mahesh Manjrekar, might just clutch on the last straw and reach the level of average. I mean to say, the breaks were less frequent. Not for the story, which is repeated by all and sundry as many times as the cow ruminating a mouthful of bread, but for an admirable treatment of the subject matter and for some captivating performances.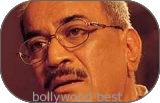 A tough cop whose probity is immaculate and because of which he has been transferred 14 times in a span of 10 years, takes his war of justice on to the Chief Minister of the state whose son commits a rape on a hapless girl. And no prizes for guessing the outcome. What happens in between is a lift from different movies, like the character of Iqbal Pasina (played by Mukesh Rishi) is a direct lift from Sherkhan of the Amitabh Bachchan classic Zanjeer. The 'appear so good' politician supporting the cop somersaulting in the end to stab the cop at back is a direct lift from Sunny Deol starrer Arjun, so much so that Mahesh lifted scenes from his own movie, Vaastav (A song sequence at a bar where the good & bad guys go and beat up the ugly guys in the backdrop of the cabaret). And it doesn't take you too long to get the feeling of Deja vu.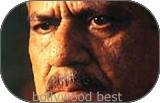 What actually binds you to the seat is some sterling performances by Om Puri as the corrupt Chief Minister, Sanjay Dutt as the tough cop and indeed Sayaji Shinde, who gives a cameo performance as the Head Constable. Mahesh Manjrekar, as he has demonstrated earlier also has a sharp directorial sense to extirpate good performances from his actors. But for this and the crisp screenplay, Kurukshetra might have actually proved to be viewers' battle of surviving the movie. Mahesh Manjrekar certainly is from the category of sensible directors of bollywood (you can actually count them on your fingers) by virtue of which he could take the movie a shade up from insipidity. The music is just about average with hardly any song worth remembering.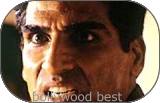 Looking at the box office counters, the movie failed to capitalize on the solo release. Infact the next major movie, Kahin Pyaar Na Ho Jaye was released only after two weeks of the release of Kurukshetra. Clearly an indicator that the Indian cine patrons have become much mature and seasoned to be wooed away by a potpourri like this one even if it is flavored differently and even if the Chief -de-Chef is a master of his art.
Rating: Could be missed.